Recommendations have been made to the government for a differentiated policy framework for e-commerce in the revised FTP, which is expected to come into effect from April 1, 2021.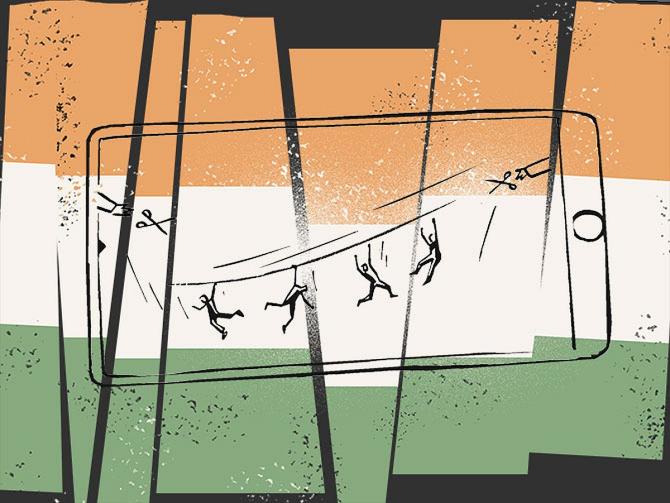 E-commerce firms and sellers including Amazon and eBay have made recommendations to the government for a differentiated policy framework for e-commerce in the revised Foreign Trade Policy (FTP) which is expected to come into effect from April 1, 2021.
This is because the existing policies on exports have catered largely to traditional, offline and business-to-business exports.
v
Suggestions have been made to the government that through the FTP, it is important to create a conducive policy framework for e-commerce exports that lowers the entry barrier for small businesses to start exporting, according to the industry sources.
Such exports are a potential pathway to a $400 billion market, with MSME (micro, small and medium enterprises) relevant markets worth $300 billion.
"E-commerce exports is a $400 billion market opportunity, which SMEs from India, can directly capitalize on," said Abhijit Kamra, director (global trade), Amazon India.
"E-commerce exports have been growing rapidly and truly enabling Indian SMEs, handicraft (makers), weavers and traders to dream and realise building global brands while sitting in India."
Kamra said based on the interactions with the industry, if some definitive changes are made in the FTP, it would create a "bedrock" that would enable the acceleration of e-commerce exports.
Amazon itself aims to digitise 10 million MSMEs and enable $10 billion in exports by 2025. US retail giant Walmart which owns Flipkart, also recently said that it will triple its exports of goods from India to $10 billion each year by 2027.
Traditionally, the FTP has been focused on B2B, offline exports with no mention of B2C e-commerce exports.
In this respect, recommendations have been made to the government, which need to be integrated into a 'specific chapter on e-commerce exports' that should be added to the FTP 2021.
These suggestions pertain to implementing end-to-end digitization and developing specialized logistics capabilities for exports related processes.
The other suggestions include simplifying compliances and regulatory requirements and creating long term capabilities to support growth and increasing awareness.
"It is our submission that detailed inputs on these provisions should be included in the new chapter on e-commerce exports within the FTP," said an industry executive, who did not wish to be quoted.
"This will lay the groundwork for a robust e-commerce exports policy framework, and will help India further its efforts in scaling exports through multiple channels."
The operationalization of these provisions will require coordination of efforts across multiple departments like the Reserve Bank of India (RBI), customs, Directorate General of Foreign Trade (DGFT) and Ministry of MSME.
"E-commerce exports have helped reduce entry barriers to international markets, offering us cost benefits and the opportunity to rapidly scale our business," said Dhvanil Sheth, founder and chief executive of Skillmatics, which develops innovative educational products and games for children.
"A policy framework conducive to the growth of e-commerce exports will support millions of Indian businesses like ours.
"It will help unique and innovative products from Indian brands gain international access and widespread adoption," said Sheth.
Industry experts said that FTP could focus on several short to mid-term measures.
These would help iron out the operational inefficiencies that MSMEs face as they export through the e-commerce channel.
This would include measures like digitizing the process of AD code (authorized dealer code) registration, automating the processes related to eBRC (bank realisation certificate) and eFIRC (foreign inward remittance certificate) procurement and consolidation.
For instance, presently generating AD code takes at least 3-4 weeks.
Also, digitisation of the customs would enable realtime feedback and faster response from small and medium businesses.
These measures ensure that the government creates a single-window clearance for e-commerce exports, by leveraging already existing systems in place like ICEGATE (Indian customs electronic gateway).
Immediate measures should also include leveraging existing schemes and bodies like Niryat Bandhu Scheme and Export Promotion Councils to create more awareness about e-commerce exports amongst MSMEs.
All of these will help in increasing the share of MSMEs to overall exports to 60 per cent, as envisioned by Prime Minister Narendra Modi himself, said industry sources.
Experts said FTP should also focus on creating longer-term capabilities for e-commerce exports.
This includes creating dedicated e-commerce export zones (by leveraging existing special economic zones).
The other capabilities include developing specialized low cost, trackable logistics solutions for e-commerce exports by using channels like India Post.
Also, there is a need for extending benefits of schemes like the market Access Initiative (MAI) to e-commerce exporters too.
Experts said all these measures would enable faster export of products where they can reach customers in just 2-10 days instead of 20-30 days.
The Covid-19 pandemic has unlocked new opportunities in exports for Indian businesses.
It is creating growth and new markets in multiple product categories, according to a Drip Capital report.
Items like personal protective equipment (PPE), sanitisers, disinfectants, and test kits have seen significant growth in value and depending on the trajectory of the pandemic in key export markets.
These products may continue to contribute to export growth in the coming years as well, according to the report.