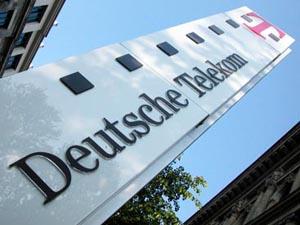 Deutsche Telekom and France Telecom have entered into exclusive negotiations to merge their British mobile units to become one of the leading cellphone operators in the UK.
The two companies in a joint statement said that they have entered into exclusive negotiations to combine T-Mobile UK, an arm of Deutsche Telekom, and Orange UK in a new 50:50 joint venture company.
The new joint venture would create the country's leading mobile operator with a combined mobile customer base of around 28.4 million, representing about 37 per cent of subscribers in the UK, the statement said.
The combination would bring substantial benefits to consumers. It would result in expanded network coverage and enhanced indoor and outdoor network quality for 2G and 3G services, as well as better customer proximity through a larger network of own shops and improved customer services.
Reportedly, Vodafone and Spain's Telefonica have put in conditional offers to buy T-Mobile UK and both are believed to have bid about 3.5 billion pounds for the business.
"By combining our operations in the UK, we anticipate the long-awaited consolidation in one of Europe's most competitive markets, thereby creating a well positioned player," France Telecom CFO Gervais Pellissier said.