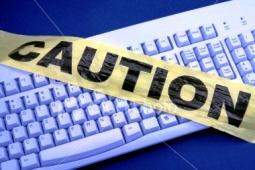 Symantec Corporation released on Wednesday its new Internet Security Threat Report volume XV.
The report highlights key trends in cybercrime from January1, 2009 to December 31, 2009.
Criminals from the Internet's underground economy aren't just content to steal hard-earned money from ordinary users, they are increasingly focusing their efforts on high-end crime.
Symantec's Internet Security Threat Report reveals continued growth in both the volume and sophistication of cybercrime attacks.
"Attackers have evolved from simple scams to highly sophisticated and focused campaigns," said Vishal Dhupar, managing director, Symantec, India.
"The scale of these attacks and the fact that they originate from across the world, makes this a truly international problem requiring global cooperation."
Notable trends highlighted in this year's report include:
Cybercriminals have turned their attention toward enterprises, given the potential for monetary gain from compromised corporate intellectual property.
The report found that attackers are leveraging the abundance of personal information openly available on social networking sites to synthesize socially engineered attacks on key individuals within targeted companies.
Web-based attacks continued to grow unabated. Today's attackers leverage social engineering techniques to lure unsuspecting users to malicious Web sites.
These Web sites then attack the victim's Web browser and vulnerable plug-ins normally used to view video or document files.
In 2009, India ranked second for origin for Web-based attacks in APJ, with 16 percent of the APJ total.
This is a significant increase from the previous reporting period, when India accounted for less than one per cent of Web-based attacks in the region.
Globally in 2009, India ranked seventh with three percent of the worldwide total.
Credit card information remains the most frequently advertised data by cybercriminals.
Stolen credit card information can be quickly and easily used to purchase goods online where relatively minimal card information is required to authorise transactions.
In addition to physical goods purchased online for subsequent delivery, criminals can purchase digital goods such as domain registrations, music, software, and gift certificates for online stores, which they receive immediately.
Malicious activity takes root in emerging countries. According to the Internet and Mobile Association of India, internet usage in the country has risen by 20 per cent in the last year alone with people progressively spending more time online.
Additionally, Indians are increasingly accessing and editing sensitive information from their workstations/PCs, from home and in transit through their laptops, net books or smart phones. India's surge in malicious activity in 2009 has moved the country from 11th for overall malicious activity in 2008 to fifth in this period.
The report also indicated that countries with emerging broadband infrastructure may continue to account for larger percentages within specific categories.