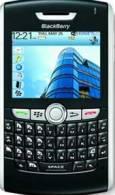 Can you imagine Ram Prasad Sharma and Laxman Prasad Sharma from Hrishikesh Mukherjee's 1979 classic Golmaal entertaining you by enacting the entire film in 15 minutes? Perhaps not.
But this is soon going to be a reality with Shemaroo Entertainment starting to re-purpose content for the mobile screen.
"With the onset of 3G telephony in India, consumption of video on mobile screen is going to see a spurt. The re-purposing of existing content is an experiment we are doing and depending on the response we will cut more films that can be consumed as 'snacking content' on the move," said Hiren Gada, director, Shemaroo Entertainment.


The process of format conversion – making it suitable to be viewed on the mobile screen – of a Hindi film generally takes 10-12 days, said Gada. The company is using its library of over 2,000 films to explore the opportunity.


Eros International is also in the process of digitising their entire content library to make themselves ready for multi-channel, multi-format content delivery across the globe, including on the mobile platform.


"Video services will not only drive data revenues for mobile operators but will enhance the declining operator average revenue per user (ARPU). Both telecom operators and content owners are in the midst of launching many innovative video-based services on 3G networks," said Rajesh Bahl, chief digital officer, Eros International Media.


Both Shemaroo and Eros said they are also looking at producing exclusive content for the mobile platform. "We are also closely looking at made-for-mobile content in the next coming quarters," said Bahl.


Even companies in the content distribution space are excited with the opportunity that streaming of multi-media content presents.

"With bandwidth issues out of the way, subscribers will have access to seamless streaming/downloading of content, which will drive data consumption through entertainment in the form of music, videos, games, applications and also simple browsing on the net," said Neeraj Roy, managing director and CEO, Hungama Digital Media Entertainment.


Roy said of the 500 million handsets in use, it is estimated that more than 20 per cent are already data-ready, ensuring a market ready for consumption of video and other forms of entertainment.


Companies have also drawn up plans to monetise their content library and are already in talks with telecom companies.

"We have been approached by some mobile operators who have rolled out 3G services and we are trying to evolve a compatible business model. We are already live with titles like AnjaanaAnjaani, Golmaal 3, No Problem and many others in the audio cinema talkies kind of formats (IVR). Video delivery of our movie content followed by the full movie is the obvious next step," said Bahl of Eros.


However, not everyone is as gung-ho about the possibility for content owners to monetise their product through the mobile platform.

"3G is still in its infancy and we haven't seen any huge shift yet. Of course, like every other market that migrated to 3G - it would come. But I think it is way too early to say there has been huge adoption of video services at this stage," said Thomas Clayton, CEO and president, Bubble Motion, a company that provides technological platforms for distributing content on mobile phones.