The stock-and-cash deal is the biggest in the education space.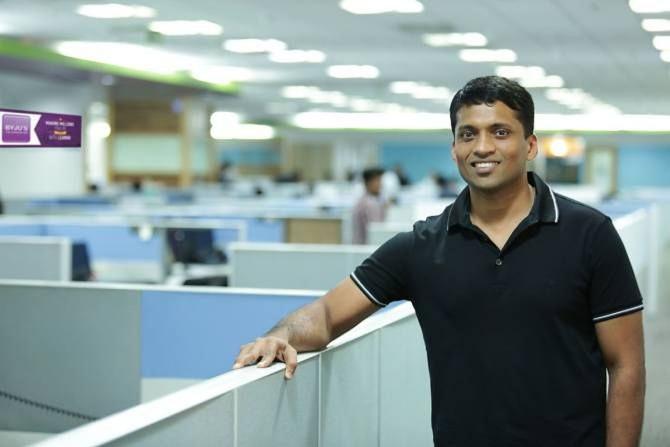 As managing director of Aakash Educational Services (AESL), Aakash Chaudhry's role is to manage the overall operations of the brick-and-mortar test preparation (prep) leader.
Now the country's $180-billion education sector has gone online to adapt to the new reality.
Chaudhry may not have imagined that one day he would also have to do an acquisition deal online.
This is because edtech decacorn Byju's has closed the deal to acquire AESL for nearly $1 billion.
Chaudhry and Byju's founder and chief executive officer Byju Raveendran closed the deal over videoconferencing platform Zoom.
The stock-and-cash deal is the biggest in the education space.
This partnership brings together two of the largest education brands in India, combining Aakash's pedagogy expertise in the test-prep segment with Byju's content and tech capabilities.
The acquisition will help Byju's further dominate the market and increase its lead over its competitors, such as SoftBank-backed Unacademy, Vedantu, and traditional education institutes.
With over 33 years of experience, Aakash said it has built a highly effective learning ecosystem that has helped millions of young aspirants get into the country's best institutions.
In 2019, AESL had partnered private equity (PE) firm Blackstone to create India's largest digitally enabled, omnichannel test prep company.
In late 2019, PE firm Blackstone picked up 37.5 per cent stake in Aakash, valuing the company at $500 million.
Now both Aakash founders and Blackstone will also become shareholders in Byju's, said sources.
"Rather than fighting it out on a battleground, we (felt) we should join forces and create a bigger impact sooner than we would have been able to do it alone," said Chaudhry, adding, "Giving away a baby is not an easy decision. After interacting with Byju (Raveendran), we got a sense that it (Aakash) is in safe hands."
With over 215 centres and a student count of more than 250,000, Aakash provides test preparatory services to students preparing for medical and engineering entrance exams, school and board exams, KVPY, NTSE, Olympiads, and other foundation-level exams.
The institute clocks an annual turnover of about Rs 1,200 crore, according to sources.
The transaction will help Byju's scale up its core business of tapping the K-12 education space, where it is witnessing 100 per cent growth.
It will also help it to tap the test prep space as the 'pure online model' will take many years for students to adopt.
Byju's, which is backed by investors such as Qatar Investment Authority, General Atlantic, Tiger Global, Naspers, and Chan Zuckerberg Initiative, has raised a total funding of $2.3 billion.
The Bengaluru-based firm is raising about $700 million from new and existing investors in a fresh funding round and nearing a valuation of $15 billion.
In August last year, Byju's acquired Mumbai-based coding start-up WhiteHat Jr for $300 million.
In 2019, Byju's also bought the US-based educational gaming company Osmo for $120 million in a stock-and-cash deal.
Byju's is now in talks to acquire California-based online reading platform Epic to expand its footprint in the US market.
From next year onwards, Byju's will have four business models — which include its core model, Aakash, WhiteHat Jr, and Osmo — doing at least $200 million in revenue.
"That's a lot of levers for growth," said Raveendran, expecting to cross a revenue significantly higher than $1 billion by next year.