It's also among the top five most valuable Internet companies in India, reports Yuvraj Malik.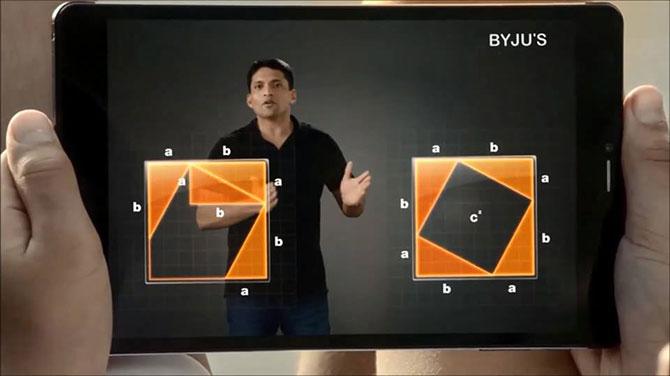 A teacher in the garb of an entrepreneur is not someone who comes around too often.
Probably this combination provided the perfect ingredients to build one of the world's most successful edutech start-ups, as Byju Raveendran has shown.
After its most recent round of funding of $540 million from Naspers, General Atlantic and Canadian Pension Fund, valuing the company at $3.6 billion, Byju's has emerged as the most valuable edutech start-up globally.
The company's valuation has quadrupled in the past year, making it among the top five most valuable Internet companies in India.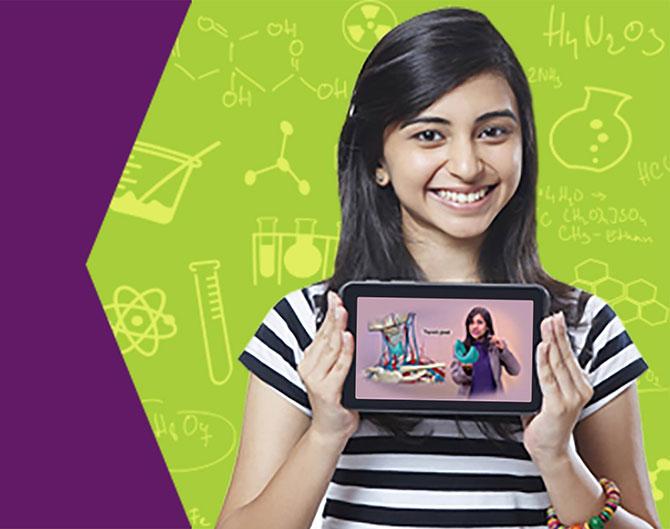 Starting out as a math teacher pre-2010, Raveendran, an engineering graduate who, after spending a couple of years at a shipping company, realised, like so many others, that his calling was in fact somewhere else.
Taking time off his job, he would help his friends and whoever else wanted to learn crack math and science at entrances such as CAT.
Finding his calling in teaching, he quit his job and started pursuing the career full time.
Soon, he was giving lectures in cities across India.
Raveendran consolidated all his learning and started Byju's in 2011, initially with members of his own learning group.
It's not like other companies did not build education businesses using new-age technology -- EduComp, the firm that installed tablets and interactive screens in schools, had a good run before going bust few years ago -- but Byju's success, standalone in its scale, was on the back of its product.
"Raveendran is very focused on deep conceptual learning and has therefore built a path breaking approach to teaching complex concepts.
"Their product pushes for deep conceptual clarity, helping students perform better and achieve better learning outcomes," said Ruchira Shukla, regional lead, Venture Capital, International Finance Corporation, an investor in Byju's since 2016.
"Since we invested, Byju's has expanded its reach 4x to almost 2,000 towns and cities."
Byju's sells online learning modules for a fee.
The content can be consumed on smartphones, tablets and desktops.
It has built its own repository of content by bringing in thousands of teachers and experts, making the firm a dominant player in the school education market (K12) and the go-to place for entrance examination preparation as well.
As of today, Byju's completes monthly sales to the tune of Rs 1 billion from its approximately 1.3 million paid subscribers.
"After initially creating the material (pre-recorded video lessons) himself, Raveendran continued to work intimately on the content side.
"That got the firm good word-of-mouth publicity in the early days before it installed crazy country-wide sales teams," said an education tech entrepreneur who closely tracks the company.
As the company grew, Byju's doubled down on sales, creating a country-wide network of 'feet-on-the-street'.
The quality of school education in India is still not the best and parents, in any place big or small, typically spend on learning outside the school.
Byju, who hails from a coastal town of Azhikode in Kerala, realised that learning is universal and, since the initial days, has led a parallel sales effort in small non-metro town and cities.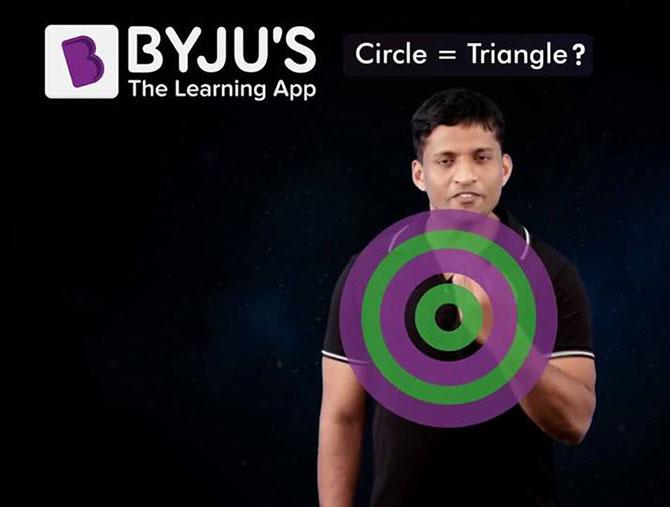 Investors swear by Raveendran's insights into the education market, his clarity as far as his business plan is concerned and his vision for the future.
He wants to create a global platform for learning that can be used in all markets.
For now, the company is working on launching in English-speaking markets, mainly the US and the UK.
'We are in the process of building products for the international markets. Our core focus is on getting the K-3 (for grades 1, 2 and 3) product ready for launch in the next 6-8 months.
'For our global product, we looked for acquisitions (abroad) but did not find a perfect fit. Hence, we decided to build the product for the global audience in-house.
'We are working with some of the most popular YouTube teachers who are experts in their own domains,' Raveendran said in an emailed statement.
Byju's scale has also helped the company attract global investors such as the Chan Zuckerberg Initiative, the philanthropic fund of Facebook founder Mark Zuckerberg and his wife Priscilla Chan, which led a $50-million investment in the company in September 2016.
Since then, the company has gone on to raise almost $725 million, from a clutch of investors including Chinese Internet giant Tencent.
Even as Byju's looks at opportunities overseas, the company says its key focus will remain in India.
There are over 260 million students enrolled in schools in India, more than even China, making it the largest opportunity of its kind in the world, Raveendran explains.
He has said that unlike his e-commerce peers, who are out to create a market from scratch, the market for education already exists and it's up for grabs.