The government is likely to allow internet service providers (ISPs) to offer voice services using the broadband wireless access (BWA) spectrum they had acquired through auction in 2010, under the new unified licence regime.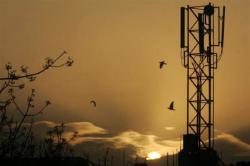 A committee constituted by the department of telecommunications (DoT) recommends companies pay an additional fee equal to the difference between the entry fee for the Unified Access Service Licence and the entry fee of the ISP licence, besides the fee for the migration to a unified licence.

If the Telecom Commission agrees, Reliance Infotel, for instance, which had acquired BWA spectrum and an ISP licence in 2010, will have to pay Rs 1,650 crore (Rs 16.50 billion) if they want to offer voice services using this spectrum.

Under the present licence, it does not have a permit to offer voice services using BWA spectrum.

In the new unified licence regime, operators will be permitted to offer all types of services, by taking licences for the services they want to offer.

This licence has been de-linked from spectrum. In December, Reliance Infotel got DoT approval to test voice services using its BWA spectrum.

However, the Cellular Operators Association of India,
the lobby for GSM operators such as Bharti Airtel, Vodafone and Idea Cellular, has opposed allowing ISP licensees to offer voice services using BWA spectrum under the new unified licence regime.
Reliance Infotel did not respond to e-mailed queries on the issue from
Business Standard
.
In a recent discussion, the DoT committee also said the unified licencing regime should have the same cafeteria approach for niche service operators, including internet service, international long distance, national long distance, very small aperture terminal, voice mail, audio text, etc.
In this case, these companies will not have to abide by the minimum equity or net worth requirement as recommended by the Telecom Regulatory Authority of India in the unified licence regime with all services included.
The cafeteria approach of the unified licensing would allow smaller service providers an opportunity to operate.
All licencees who wish to expand the scope of their licence or service to include any additional service or service area will have to migrate to a unified licence.