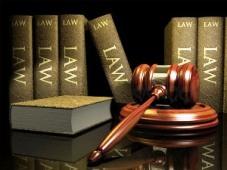 Reliance General Insurance has been directed by a consumer forum in New Delhi to pay Rs 14.34 lakh (Rs 1.43 million) to a policy holder for 'deliberately' rejecting his claim for the cost of repairs to his car, damaged after an accident.

The New Delhi District Consumer Disputes Redressal Forum said the insurance firm's conduct was 'unlawful' and a 'breach of contract' and added that Reliance General Insurance had "knowingly" dragged the complainant to litigation.

"Opposite party (insurance firm) deliberately did not release the claim only to harass the complainant which is a clear case of deficiency, unlawful act and breach of contract on the part of insurance firm which knowingly prolonged the justice and unnecessarily dragged the complainant into the court of law,"
the bench presided by C K Chaturvedi said.
It also directed Reliance General Insurance to pay Rs 12,84,233 to Delhi resident Charanjeet Singh and also awarded him Rs 150,000 as compensation and litigation charges.
In his complaint, Singh had said his Skoda Laura car was insured with Reliance General Insurance for the period from January 6, 2009 to January 5, 2010 and it had met with an accident on the intervening night of February 14-15, 2009.
The insurance firm had conducted site visits and had taken photographs and he had supplied all the necessary documents, yet Reliance General Insurance prolonged his claim for cost of repairs on some excuse or the other and later rejected it, he had alleged in his plea.
The forum passed the order after noting that the insurance firm in its written statement had not disputed the facts of the car meeting with an accident and the repairs it underwent.