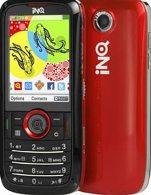 The auction for Broadband Wireless Access started on Monday with 11 players, including Bharti, Vodafone, RCom and Tatas, in the race to acquire the two slots on offer.
When contacted, a senior Department of Telecom (DoT) official said the actions are going on smoothly across 22 circles simultaneously and so far two rounds have been completed.
Eleven telecom firms, including Bharti Airtel, Vodafone, RCom, the Tatas and Qualcom, are in the fray for the two slots of spectrum on auction.
There is no separate estimate for BWA revenue generation. The government had earlier estimated Rs 35,000 crore (Rs 350 billion) from the sale of both 3G and BWA. The 3G auction, which concluded recently, has fetched Rs 67,719 crore (Rs 677.19 billion) to the government.
The e-auction started at 9 am and will remain open till 7.30 pm everyday till the process is complete. Other players participating in the auction include Idea Cellular, Aircel, Augere Mauritius, Infotel Broadband Services, Internet Service Provider, Tata Communications Internet Services, Tikona Digital Networks and Vodafone Essar.
The reserve price is Rs 1,750 crore (Rs 17.50 billion) for a pan-India BWA spectrum licence. After experiencing success in 3G spectrum auction, the government is now hopeful that the BWA auction would also bring a revenue windfall.
Global investment bank Rothschild and telecom auction services provider Dot.econ are advising the government on the BWA auction. The government has set the base price at Rs 1,750 crore for BWA.
Two blocks of 20MHz unpaired spectrum in the 2.3GHz band in each of the 22 service areas in the country will be up for bidding.
The two government-owned companies - BSNL and MTNL, which have already been been given spectrum, ahead of the private players, will have to pay the equivalent of the winning bid in each service area.