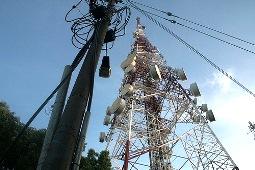 The Central Bureau of Investigation may file a charge sheet against some officials of Ruias-led multinational conglomerate Essar in the 2G spectrum case, a move for which attorney general G E Vahanvati has given his nod, sources said on Thursday.

The CBI has claimed that Essar had more than 10 per cent of cross-holdings in Loop Telecom which was against the norms, a charge denied by the two companies.

Sources privy to the development said that the attorney general has endorsed the stand of CBI drector A P Singh or filing a charge sheet against some of the officials of the Essar group for allegedly entering into a criminal conspiracy or securing 2G spectrum and also suppressing information.

The final decision in the matter would be taken by the CBI Director after taking into account the opinion of the AG, its own prosecution director and Ministry of Corporate Affairs, which had said that Essar had less than three per cent of shares in Loop Telecom, they said.

Essar has maintained that it had adhered to the rules and complied with the telecom guidelines.

The sources said CBI, whose stand has been backed by the AG, may file its last charge sheet against some members of Ruia family and other officials of the Essar group
for suppressing facts.
The CBI had approached the country's top law officer after its prosecution department differed with its findings on cross-holding of shares of Essar in Loop Telecom in connection with the 2G scam, contending there is no ground for a case against it, the sources said, maintaining the agency has not the report so far.
The opinion of the agency's department of prosecution was similar to the one given by the corporate affairs ministry, which had given a clean chit to Essar, saying its shareholding pattern was 2.15 per cent, less than the mandatory 10 per cent when 2G licence was granted, they said.
The CBI, however, has alleged that the cross-holding of shares of Essar in Loop Telecom was over the prescribed 10 per cent, a charge denied by both the companies.
The registrar of companies in Mumbai has said, "The Essar Group, directly or indirectly, held only 2.15 per cent of Loop Telecom as on September 3, 2007, i.e. the date on which the application was made to DoT for UAS licence".
The RoC letter also said that the documents of the company do not substantiate 'associate' relationship between 'Essar Group and Khaitan Group' as alleged.
Several officials of the companies, including Prashant Ruia, have been quizzed by the CBI at length ever since the agency started its probe in the case.