India's largest software exporter Tata Consultancy Services has been selected to set up the State Data Centre in Uttar Pradesh for the e-delivery of government services.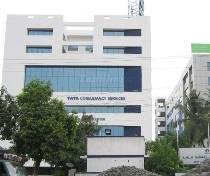 Four companies, including HCL had bid for the project, however, TCS bid was found to be most economical to the government and selected, UP IT and Electronics principal secretary Chandra Prakash told Business Standard.

All the data and services pertaining to the different government departments will be centralised in the Data Centre at Lucknow. This is part of the ambitious e-governance programme of the Mayawati government.

The Data Centre would entail an expenditure of Rs 19 crore (Rs 190 million) and would be set up in the next six months. It would facilitate e-delivery of various services to the people, especially in remote areas.
A common service centre known as Jan Suvidha Kendra would be set up between every six villages to deliver these services. The work for setting up the JSK is already underway. JSKs provide online income tax, caste, death, birth and domicile certificates, besides issuance/renewal of ration card, old- age pension etc.
The Data Centre would store all the information pertaining to the departments at one place in digital form. This would help in extracting inter-departmental souring of information and consequently foster better coordination and save time.
Earlier, the government had undertaken updating of all the official websites on real time basis with the help of National Informatics Centre.
UP has been making fast strides in e-governance. A smart card system is likely to be introduced for public distribution system under the food and civil supplies department to stop pilferage and illegal diversion of ration.
On pilot basis, 6,000 JSKs had been set up to offer services online, which would soon be ramped up to 17,000 with the help of private parties.