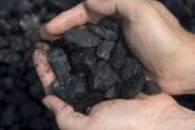 The boom in the mining industry in India dates as recently as 2003. But given the kind of developments that have taken place the last few years, the cash cow is being killed slowly, for the greed of a few.
The advent of larger players like the Vedanta Group, government-owned NMDC, Aditya Birla, and others, including politicians such as the Reddy brothers of Karnataka, have got unwanted attention towards the sector.


S B S Chauhan, advisor, Federation of Indian Mineral Industries (Fimi), says iron ore mining in India is only 10 per cent by the big players. The rest is all with the unorganised and small players.


"Clubbing the entire sector with the misdeeds of a few politicians is completely wrong and unjust. And, decisions like banning exports, super-taxation and clearance delays definitely don't do any good to the sector," he says.


More, the stand of steel makers against the export of iron ore and their ability to lobby for their interests has put a question mark on the sector's growth. With the government finally agreeing that exports cannot be banned, the sector has heaved a sigh of relief, albiet just for the time being.


A long-standing argument of the Indian metal sector has been that the raw material is a natural resource and should be used within the country, rather than exporting and then importing finished goods.


"My question is, where was this argument when iron ore, coking coal, etc were available for throwaway prices? No one thought that one day they would have to pay astronomical sums for these raw materials and their profitability will get harder to come by," said an mining sector expert who wished not to be named.


"Moreover, Indian companies import most of their need for coking coal, as it is not available in India. If the same theory is applied by countries like Australia, how will Indian companies make steel?" he asks.


Karnataka, other bans


An export ban out of Karnataka, aimed at illegal mining, has already depressed ore production from the state. With talk that Orissa was tightening the leash on miners, small owners are the ones hit the most.

Fimi, the association for small miners, has been actively pursuing the issue with the Union government. Chauhan of Fimi says, "Last year, India exported 117 million tonnes of iron ore and the figure for the current year is just close to 90 mt. The drop has come because of the export ban in Karnataka."


Orissa, too, is closing mines, citing violations of environmental laws and other issues. What is needed is a comprehensive policy and communication with the mining firms to sort the issues, rather than suddenly braking their activities.


Rana Som, chairman and managing director of NMDC, says the unorganised sector has taken a huge hit with the export ban and related issues in different states. He says the sector is sharply divided into two categories, organised and unorganised.


The latter has a large number of players but they are very small operators and are hit the most. NMDC, with a total capacity to produce 30 mt of iron ore, will be producing only about 25 mt this year, due to the host of issues.


Another expert says it is understandable that Goa has environmental issues. The state government has asked the Union environment ministry not to sanction any clearances until the state government comes up with its own environment policy. "This hangs a lot of projects midway. All we want is expedition of the policy," said a miner.


Sesa Goa, India's largest private sector iron ore miner, has been facing hurdles in ramping up its mining capacities, largely due to government apathy and the greed of small mine owners.

While the company wanted to reach a target of 50 mt of iron ore mining annually, beginning 2013-14, these two factors have hampered the plan. After being in negotiations with Orissa mine owners for one and a half years, it abandoned mining in the state, as the owners started asking for much more than it was willing to pay.

Sesa Goa, which worked as a contract miner in Orissa, decided it was better to exit the state rather than pay, wiping off a sizeable chunk of iron ore mining from its portfolio.

The Karnataka issue has dented its plans further, apart from the cap on mining in Goa, the prime state where the company operates.


New 26% levy


Another major issue is the new 26 per cent profit sharing clause with local residents. Industry experts say revenue to the railways, ports and the government through royalties are already over 40 per cent.

A 26 per cent profit sharing clause would be fatal. Chauhan says that there is no new investment coming in to the sector, as a result.


Rakesh Arora, managing director and head of research, Macquarie Capital Securities (India) Pvt Ltd, in an interview with Business Standard in December, said the profit sharing clause was an extreme step. It would mean 55-60 per cent taxation, bringing the sector to its knees.


"When the mining sector is just starting to pick up, the need of the hour is to get investments in. I think this is a very retrogative step," he said.


Chauhan of Fimi wants the government to also remove the export duty of five per cent on iron ore fines and 15 per cent on lump ore.


"Investment is not coming in the sector, as government is not incentivising the miners to grow. More, with excessive taxation, the sector is being discouraged to grow," he says.


Arora of Macquarie said, "Most of these guys (international miners) now have interest only in seeing if they can supply anything to India as a consumer, rather than developing mines here. These mining majors coming to India look a remote possibility right now."