The venture is applying to the Reserve Bank of India for approvals.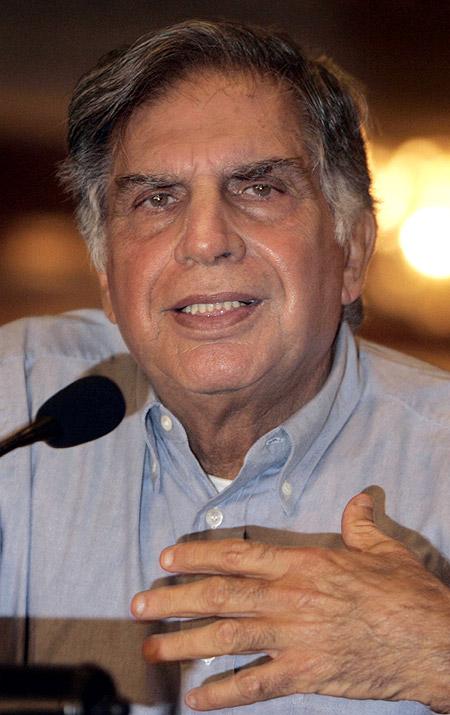 Ratan Tata has teamed up with Vijay Kelkar and Nandan Nilekani to start a technology enabled financial inclusion venture Avanti Finance, which will focus on delivering affordable credit to under-served and un-served segments in India.
The newly found venture is in the process of applying to the Reserve Bank of India (RBI) for necessary approvals.
Avanti Finance will leverage the social sector presence of Tata Trusts and look for more such partners.
It plans to use the evolving ecosystem that comes with opening up bank accounts for every individual under government's Jan Dhan Yojana, use of Aadhaar for identification, use of mobile phones, unified payment interface and upcoming payments banks.
"Avanti will be a platform to impact the poor through credit at individual and community levels to create a lasting improvement in their livelihoods and standard of living, ushering prosperity," said Ratan Tata, chairman, Tata Trusts.
The target customer segment over the last few years has displayed very low delinquency rates compared to any other customer segment, but still is charged the highest rate of interest.

Avanti's primary objective is to make a difference in this sphere.
"My participation in Avanti is more driven by social motivation rather than anything else - with a view to serve the under-served and un-served and make the Tata Trusts and other like-minded partners philanthropy more effective. Technology is an important differentiator and allows us to make a difference in many ways than one," said Nandan Nilekani, a co-founder and former CEO of Infosys and former chairman of the Unique Identification Authority of India, which has given over a billion Indians the unique identity Aadhaar.
Both Tata and Nilekani are bringing their investments from their respective philanthropic capital and any gains will be reinvested in philanthropic causes.
"Access to credit at an affordable cost is still a challenge. I am honoured to be part of Ratan's initiative that leverages on the Tata trusts' rich legacy and aims to make a significant shift in achieving financial inclusion to the common man," said Vijay Kelkar, chairman of the National Institute of Public Finance and Policy (NIPFP), and India Development Foundation, New Delhi.

He has earlier held various positions in government including the position of Finance Secretary.