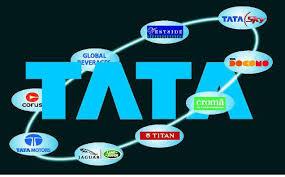 Seven years after its multi-billion-dollar acquisitions of Corus and JLR, the Tata group's finances seem to be back on track.
For the first time since 2007-08, its combined leverage ratio declined to less than one in 2013-14, compared with 1.22 the previous year and 1.62 at its peak in 2008-09.

The improvement was led by Tata Motors, once a financially shaky truck and car maker but now the largest cash generator for the group, and Tata Consultancy Services, with a vast free cash flow.

A Business Standard analysis based on the consolidated finances of 27 listed Tata group companies shows that Tata Motors and TCS have more than made up for the continued poor show by companies like Tata Steel, Tata Power, Tata Communications and Tata Tele (Maharashtra).

Cash flows from Tata Motors and TCS have ensured the group's capex and investment plans remain fully funded.

In 2013-14, the group companies together generated Rs 77,000 crore (Rs 770 billion) of cash from their operations, 37 per cent more than the previous year.

They spent a little over Rs 60,000 crore (Rs 600 billion) on capex and equity investments in their subsidiaries or associates.

At the end of 2013-14, the group companies had a combined net debt, including deferred tax liability, of Rs 1.90 lakh crore (Rs 1.9 trillion), up six per cent over the previous year.

The figure is net of combined cash & equivalents worth Rs 75,500 crore (Rs 755 billion) lying with various group companies.
By comparison, the group's combined net worth (or equity) was Rs 1.92 lakh crore (Rs 1.92 trillion) at the end of 2013-14, up 30.5 per cent on a year-on-year basis.

Tata Motors topped the list with cash flows of over Rs 36,000 crore ($6 billion) from its operations in 2013-14, up 63 per cent from the previous year, thanks to strong profitability of its Jaguar Land Rover subsidiary.

It was followed by TCS, which generated cash worth Rs 14,751 crore ($ 2.5 billion) last year.

This reduced the group's dependence on large-scale borrowings to fund growth plans like acquisitions of Corus and JLR. This, combined with a swift turnaround in Tata Steel Europe and Tata Power, could provide Group Chairman Cyrus Mistry with the fire power to go for large-scale mergers & acquisitions to fast-track growth.

Analysts agree but say the group remains disproportionately dependent on TCS to generate free cash and maintain its financial balance.

"TCS is the most valuable group company by many miles and the biggest source of cash for Tata Sons for onward investment in other group companies," says G Chokkalingam, founder & CEO of Equinomics Research & Advisory.

The group needs to create more TCS-like companies to make a sustained improvement in its finances.

He is bang on target.

Excluding TCS numbers, the group's combined leverage ratio shoots up to two at the end of 2013-14, down from 2.2 the previous year and 2.6 at its peak in 2008-09. The group troubles are largely due to Tata Steel, which reported a debt-to-equity ratio of around two in 2013-14, Tata Power (three) and Tata Communications (11).

A continued good show by TCS and JLR is critical to Mistry's plans to invest around $35 billion (Rs 2,10,000 crore) over the next three years to consolidate the group's presence in various sectors.

A large part of the incremental investment is likely to be used to scale up the group's presence in infrastructure, defence & aerospace, retail and financial services. Given that group companies in these sectors, except Tata Power and Trent (retail), remain unlisted, they might require top-up investments from Tata Sons, the group holding company.

TCS remains the biggest source of dividend income for Tata Sons, accounting for over three-fourths of its core revenues in 2013-14. Tata Motors is still a small contributor to group efforts, given JLR's large capex programme and losses in its domestic business.