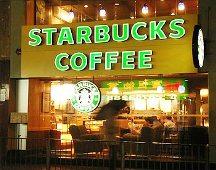 Within days of Seattle-based café chain Starbucks entering India, Barista Lavazza is jazzing up its look and feel with a designer touch.

Revamped menus and menu-cards, uniforms and store interiors have been readied in tieup with designer Rina Dhaka for the 12-year-old Barista, which was taken over by Italian coffee major Turin-based Lavazza in 2007.

At the time of Starbucks launch earlier this month, some of the leading café players, including Barista had ruled out competing with the world's largest coffee chain on price front.

Barista played down the American-Italian competition.

On being asked whether Starbucks's entry was a challenge, Barista Lavazza COO (India-Saarc) Nilanjan Bhattacharya told Business Standard: "I don't think so."

Rather, Starbucks would benefit Barista, as it is expected to help grow the category and make consumers shift from tea to coffee, he said.

He, however, declined to divulge the details of investments made or planned by Barista Lavazza.

On sharing the café pie, which is pegged at $230 million (about Rs 1,265 crore) in India, Bhattacharya said: "We will continue to leverage the strong Lavazza connection and the Barista brand, apart from innovative marketing and consumer activation initiatives."

Following Starbucks's entry, competition is set to be tough in the Indian market among half a dozen players including Café Coffee Day, Costa Coffee, Gloria Jeans, and
Dunkin' Donuts.
Barista Lavazza's metro focus will remain as most of its revenue comes from there. Around 70-75 per cent of its revenue, which Bhattacharya refused to divulge, comes from the eight big cities in India.
The chain is present across 28 cities and the proportion of revenue may change gradually over the years, depending on the growth of the category.
The company is open to the franchise model for smaller towns.
With over 180 stores, it is adding 20 to 25 on an annualised basis.
Inspired by Rina Dhaka, the chain is calling the new menu and the collection Milano Collezion, referring to fashion capital Milan.
Starbucks, through a joint venture with Tata Global Beverages, opened its first two stores in Mumbai recently, and is planning to come to New Delhi early 2013.
The Indian café market, at $230 million as of September, is set to grow at a compounded annual growth rate of 13-14 per cent, according to a recent study by Technopak Advisors, a retail consultancy.
The study notes that by 2017, the market will swell to $410 million.
From 700 cafes in 2007, the number of outlets has increased to 1950, and is likely to grow to 2,900 by 2017.
While Café Coffee Day is the market leader with 1,350 stores, Barista Lavazza is a distant second with 315 outlets, followed by Costa Coffee at 100, Mocha at 18, Coffee Beans & Tea Leaf and Gloria Jeans at 17 each, Bru World Cafe at seven and Dunkin' at five, according to the study.
Starbucks is the latest entrant in this space.