SpiceJet chief financial officer Sam Issac has quit the airline, apparently over differences on operational policy.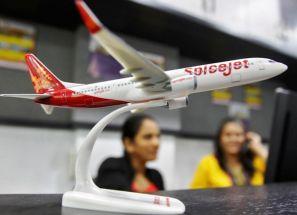 He is the second senior executive to quit. A few days earlier, Virender Pal, chief technology officer, had resigned. A media report said Pal was asked to do so.
The airline said both of them had expressed a desire to move on. Chief commercial officer V Raja would retire at the end of this month, the airline said.

Issac was reported to have disagreed on the decision to launch discount offers and on involving external consultants for employee appraisal and budget preparation.

R Neelakantan, the CFO in 2010-2013 is returning to this role, after serving as the head of internal audit for the Sun Group (of which SpiceJet is a part) since then.
The airlines is also appointing Shilpa Bhatia as senior vice-president of sales and distribution, which Raja was handling. Bhatia was with SpiceJet earlier, from August 2009 until May 2011, when she served as head of corporate sales and sales strategy.
Sudhakar Kondisetty has joined as senior VP of information technology, replacing Pal. Fares Azeem Kilpady ioins from AirAsia X as head of revenue management.

The reshuffle in the top deck comes five months after the induction of Sanjiv Kapoor as chief operating officer. Kapoor, earlier with Bain and Company, is giving the airline an image makeover with a series of marketing campaigns, low fare promotions and brand building.
Prior to this, he was chief executive officer at GMG Airlines in Bangladesh, working on its turnaround plan before it shut operations because of financial difficulties.

Some of Kapoor's decisions have been resisted by colleagues. A source said Issac and the head of revenue management, Anurag Jain, were not in favour of repeatedly discounting tickets.
It was argued there is no brand loyalty in India and consumers will switch to any airline which offers a lower price. Following SpiceJet, other airlines dropped fares, too.

Another decision of involving Bain and Co in employee appraisal and the annual budget exercise was also being resisted by some. "Kapoor seems a man in a hurry and keen to show results," said an airline insider.

In the past three quarters of the financial year, the airline has had a cumulative loss of Rs 681 crore ( Rs 6.81 billion)). In the first quarter, it had a profit of Rs 50 crore (Rs 0.50 billion) but made a loss of Rs 559 crore ( Rs 5.59 billion) and Rs 172 crore ( Rs 1.72 billion) in the following two.

The airline has denied the reports of differences. As mentioned earlier, itsaid the CFO and CTO both "indicated their desire to move on. V Raja is indeed retiring."

Also: "The (fare) promotions are being planned by domain experts and are positive for the airline and the industry. Anurag Jain is fully supportive of it and Sam Issac was not directly involved, as it is a commercial decision. A lot of organisations have upward feedback as a part of their annual appraisal process. This is a standard practice and not something unique to SpiceJet, and is good HR (human resource) practice, much appreciated by people across all levels of the organisation. R Neelakantan's return further boosts the senior leadership team, which had earlier been boosted by the hiring of new chief commercial officer Kaneswaran Avili, who will be joining SpiceJet on April 1."