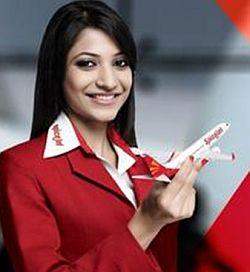 The state-run airport operator has asked troubled budget carrier SpiceJet Ltd to deposit Rs 2 billion (Rs 200 crore) by Dec 31, failing which the airline could be put in the so-called cash-and-carry mode, a senior government official said on Tuesday.
SpiceJet has so far given a bank guarantee of Rs 825 million of the total due, the official, who declined to be named, told reporters in New Delhi.
He said the aviation ministry would decide the next course of action in case the airline didn't pay by the deadline.
Cash-strapped SpiceJet needs urgent funding to continue operations smoothly.
It was forced to briefly ground its aircraft this month as suppliers refused to fuel them.
Co-founder Ajay Singh is leading a rescue plan for the airline and could team up with private-equity players to infuse funds, government officials have said previously.