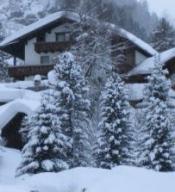 A leading French chemical company involved in de-icing has approached Indian Salt Manufacturers' Association (Isma) for getting 250,000 tonnes.
"We have forwarded the trade inquiry to our members," said Bharat Raval, secretary, Isma. Though India traditionally exports salt to Southeast Asian countries, this is perhaps the first time that France has wanted to source salt from here, and for such a purpose.


Europe mainly banks on Spain, Germany and Canada for de-icing salt. "This time, there is so much snow that the Europeans have run out of de-icing salt. India can exploit this opportunity through clever logistics and economical transport. As far as I know, this is the first time that Indian salt makers have been approached for this particular application," said P K Ghosh, director, Central Salt and Marine Chemicals Research Institute.

However, the timing is a bit awkward for us. "Salt production in India is expected to dip by 40 per cent due to erratic weather, rains and the length of rainy seasons at the salt producing region of Gujarat and Rajasthan." said Raval.

The normal yearly production in India is estimated at 18 million tonnes, plus or minus 10 per cent. Consumption is pegged at 7.5-8 mt for industrial purposes, 6.5 mt for edible ones and 2-2.5 mt for traditional exports. Gujarat accounts for 15.5-16 mt of normal salt produced every year.


The French also want Indian salt makers to mix anti-caking agents with the salt for speedy melting.

However, the later say technology for doing so isn't available here. Industry experts say India has huge potential in exploiting the use of manganese chloride for this purpose instead of sodium chloride (common salt); the former does not require anti-caking agents.

"Manganese chloride reserves are in plenty in the Greater Rann of Kutch (GRK) and doesn't require any other agents, while acting quickly in melting snow. This kind of salt base at GRK is of huge quantity, about 5-10 million tonnes and can be exported if such a situation arises," say experts.