In order to become more competitive and enter the global market, Gujarat-based small and medium enterprises (SMEs) are increasingly looking for technical collaboration with their counterparts in the United States and Canada.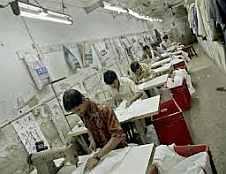 A trade body representing SMEs in the state, the Gujarat State Small Industries Federation (GSSIF), has tied up with Indo-American Business Chamber of SMEs to promote collaboration between Indian SMEs and overseas players.

"The vision is to assist SMEs in Gujarat in improving their manufacturing practices to make them competitive in the international market. Our aim is to help them collaborate for technological transfer, joint venture projects and encourage interaction with their international peers," said Atul Kapasi, president of the GSSIF.

"We are planning to take a delegation of SME players from Gujarat to Canada early next year," he added.

Industrial segments like engineering, pharmaceuticals, textiles, food processing and agri-based industries as well as automobiles and ancillary industries are expected to gain from the tie-up with the Indo-American Business Chamber of SMEs. Ahmedabad district houses a large variety of SME industry clusters, followed
by Rajkot and Surat.
"Gujarat has cluster-based industrial development. We have an engineering cluster in Saurashtra, a textiles cluster in central Gujarat, food processing in north Gujarat, while the automobiles and ancillary cluster is spread around Ahmedabad and Rajkot. A technological collaboration with firms in the US or Canada will help improve their quality and reduce costs," said Kapasi.
SMEs continue to face challenging working conditions. High spending on inputs, finance and transport have hurt the profitability of most of the state's SMEs. In some segments, such as engineering and textiles, global economic weakness has had a major impact on business.
Foreign collaborations are expected to help SMEs save on costs, increase earnings and generate more employment. A recent study of SMEs in various states, conducted by the Associated Chambers of Commerce and Industry of India (Assocham), revealed that Gujarat ranked 14th in employment generation.
"Things can improve by encouraging entrepreneurship and increasing partnerships with international business organisations. That will open newer avenues of business and revenue generation. Also, it will lead to better employment generation by SMEs," said Y R Sharma, joint managing director, KHS Machinery Pvt Ltd.