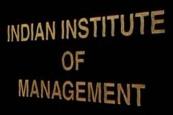 Joel Xavier, chairperson of placements at the Indian Institute of Management Udaipur, is upbeat.

His institute will be conducting its maiden summer placements this year and the score card is 100 per cent.

"Twenty-six companies have picked up the entire 57-strong batch for summer internships.

"Two companies have already made a job offer to our students.

"This means we will have a good year even with regard to the final placements," said Xavier.

Older peer, IIM Bangalore, is no less bullish, as it has already received over 40 pre-placement offers compared to a total of 93 at the end of last year.

Such offers at the institute keep trickling in till December, which is when lateral placements begin.

Almost all IIMs say a muted economy notwithstanding, the final tally for PPOs will beat last year's records, with some of the biggest names ranging from Hindustan Unilever, McKinsey and the financial sector giants turning up for placements.

PPOs are placement offers to final-year students who are or were trainees in the company during internship.

The IIM PPO process begins every July and goes on till final placements conclude in March-April of the next year.

IIM Kozhikode expects around 50 PPOs this year similar to last year.

The institute had received 18 PPOs in previous year.

IIM Raipur, which has
around two PPOs in hand, is focusing on having international placements on campus and is also inviting more consultancy firms.
"A lot of consulting firms largely restrict themselves to older IIMs.
"This year we have approached them to recruit from our campuses too and so far the response is positive," said Sanjeev Parashar, placement chairperson, IIM Raipur.
IIM Raipur has a batch size of 48 students to place this year.
Devi Singh, director of IIM Lucknow, said the institute had got a positive response from its recruiters as well as students who returned from summer internships.
Lucknow saw a nearly 419-strong batch participating in summer internships this year. Godwin Tennyson, placements chairperson at IIM Trichy, says, "The market is volatile for sure but demand will certainly be there."
PPOs at IIM Trichy will keep flowing in till February 2013.
Recruiters are equally bullish. Boston Consulting Group, which emerged among the topmost recruiters from the IIMs last year, has this year extended 27 PPO offers to students who interned with it in the summer of 2012.
"These candidates will join BCG in 2013.
"Of these, 26 are from the IIMs while one is from Harvard Business School," said Ravi Srivastava, Partner & Director, BCG.
At Mumbai-based RPG group, 35 students interned during the summer from 10 B-schools this year and the company says it looks forward to an aggressive recruitment season.