India and China will set up a joint working group soon to address all their trade related issues to strengthen economic relationship.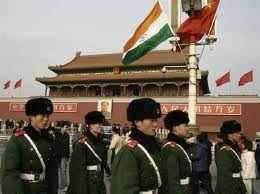 At the ninth session of the India-China Joint Group on Economic Relations, Trade, Science and Technology here, the two also agreed to work on a five-year plan for furthering economic co-operation.

Commerce and Industry Minister Anand Sharma and his Chinese counterpart Chen Deming led their business teams at the meeting.

"The joint working group will be established soon and it will give its recommendations and assessments in 90 days...We have also agreed to work on a five-year plan on economic co-operation. These have been proposed by Deming and we have welcomed and endorsed it," Sharma said.

Deming said that during the time of global economic crisis, there was a need for strengthening India-China economic relationship. He also expressed hope of achieving USD 100 billion bilateral trade target by 2013.

The
two nations also raised several issue on either side that are hampering trade and investments.
While Sharma raised concerns over widening trade deficit in favour of China and restricted market access in areas such as IT, pharmaceutical and agricultural products.
Deming raised issues pertaining to visas and the recent import duty hike on power equipment by India.
According to the provisional data, the trade deficit of USD 39.65 billion was in China's favour. In 2011-12, bilateral trade between the countries stood at USD 75.45 billion. While India's exports stood at USD 17.90 billion, imports were USD 57.55 billion.
Sharma invited Chinese firms to invest in the proposed national investment and manufacturing zone. Deming also asked Indian businessmen to participate in the fairs and exhibitions in China in order to increase their exports.
The first meeting of the JEG was held here in 1989. The last session was held in Beijing on January 19, 2010.