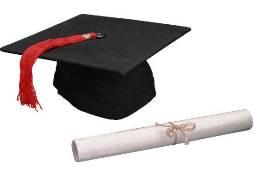 The new Indian Institutes of Management plan to join hands to beat competition from their older peers.

The institutes told Business Standard they planned to synchronise their placements on the lines of those such as IIM Ahmedabad, Bangalore and Calcutta.

"The older IIMs synchronise their placements. Similarly, the newer IIMs can co-ordinate the placement process so that there is no job loss and the whole process is transparent.

"We will be exploring this option," said Godwin Tennyson, placement chairperson at IIM Tiruchirappalli.

Though the number of IIMs has gone up in the past two years -- from seven to 13 -- the pool of companies which these B-schools approach for placements, remains largely the same.

Therefore, they are devising strategies to get companies to recruit from their campuses, too, apart from the older IIMs.

The new IIMs say given a smaller batch size (older IIMs have around seven times the batch size of newer IIMs), they provide companies with an option of not recruiting in bulk.

So, deals are being worked out where the new IIMs tell companies to recruit 75 per cent of their work force requirement from older IIMs and 25 per cent from the newer IIMs.

"The pool of the big recruiters remains the same. And, with most of them having been recruiting from the older IIMs, there is a loyalty factor. This makes it imperative for the new IIMs to come together to beat competition from other B-schools," said a placement
committee member at IIM Ranchi.
Sanjeev Parashar, chairman, placements at IIM Raipur agrees. "All the IIMs should work as part of a consortium as far as placements are concerned.
"There should not be any competition within the new IIMs. Our students are already in touch with students from other IIMs so that competition does not become unhealthy," he says.
This is not all.
The newer IIMs, in order to get the maximum number of companies on campus, are trying to keep their placement dates around the same time as their mentor IIMs.
This would allow them to attract the same set of companies.
Placement details at IIMs, say placements chairpersons, are always kept under wraps, except for the three big ones -- Ahmedabad, Bengaluru and Kolkata -- which largely coordinate placements and share placement details with each other.
This apart, the newer IIMs are giving day zero slot to companies which are given a day three slot at the older IIMs.
Many IIMs are also inviting a number of recruiters on campus to meet and interact with students.
To have more companies on campus, the younger B-schools are organising live projects, colloquiums and HR conclaves to build relationships with companies.
The older IIMs however, are not deterred.
"With a growing number of B-schools, the job pie will also shrink for every B-school.
While it will be survival of the fittest kind of a situation, older IIMs are a brand and companies will flock to them for their quality of students," said the placement chairperson from one of the older IIMs.