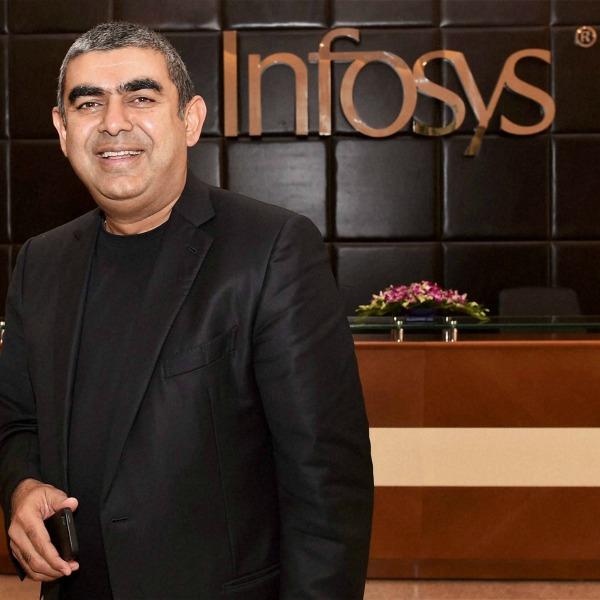 Projecting a "tremendous" potential for Infosys to grow and lead, its CEO and Managing Director Vishal Sikka has said that the management's mission is to prepare the company for realising the aspirational goal of achieving $20 billion revenue by 2020.
Citing opportunities in the wake of global digital transformation, Sikka said Infosys has the potential to become a leading IT services company in the world and a bellwether once again.
"Going forward, I see tremendous potential for us to grow and lead. However, it will take us time to see the results of the changes we have made, and are continuing to make, within and outside."
"It will take us time to renew and reimagine how we work from sales to client service to delivery to finance and legal," Sikka said.
In a letter to stakeholders in the company's Annual Report for 2014-15, he said, "I believe we have a promising year ahead in the near term. Our year-on-year guidance for fiscal 2016 is for growth to be in the range of 10-12 per cent in constant currency."
"Looking beyond this year, the mission of our management team is to prepare the company to achieve an aspirational goal of $20 billion in revenue by 2020 with at least 30 per cent operating margin," he added.
According to Sikka, the company targets to increase revenue per Full-time Equivalent (FTE) to USD 80,000 by deploying automation and innovation in existing businesses, with a goal of generating at least 30 per cent productivity improvements in existing service lines from these solutions, thereby making the company more competitive to win larger deals.
"New platforms and our edge portfolio working on different revenue models will contribute disproportionately to our revenue per person," he said.
New services such as Design Thinking, solutions in artificial intelligence and intellectual property-led businesses will contribute at least 10 per cent of Infosys' revenue, he added.
Stating that inorganic investment strategies will influence approximately $1.5 billion of Infosys' new revenue, Sikka said, "The company targets to bring attrition levels down to the lowest in the industry and achieve at least 25 per cent diversity in our leadership."
"Our aspiration is to make Infosys a great place to work, attracting the best talent in the industry globally."
Sikka also said that Infosys targets to build a vibrant ecosystem by investing in incubation and growing innovative start-ups and companies that will help define the next generation of service and business models.
Infosys had earlier this year decided to expand its 'Innovation Fund' five times to $500 million to provide financing to start-ups and new technologies like artificial intelligence.
"As I look ahead to the coming year and to our next 33 years, I see incredible opportunities in front of us, as a company, as employees and as an industry," Sikka said, adding "there is a fundamental change happening all around us, a digital transformation that is bringing about an entirely new way for each of us, in all walks of life, to work, live and interact."
"I am excited by the role Infosys plays in this journey, by our potential to become the leading IT services company in the world and a bellwether once again," he added.