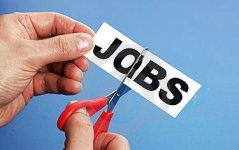 Tough times call for tough decisions and Siemens' management had to take plenty of these last year.

It shut down its wind energy turbine factory last year and dismissed a little over 200 employees, including technical ones, as it struggled to retain profitability.

The first six months of the financial year (Siemens follows an Oct-Sept calender) has not been encouraging.

The order book remains flat, revenue has slumped and profit dipped 74 per cent in the first six months of FY2013 over the previous year.

To beat the slowdown and make its factories more efficient, Siemens embarked on a five-point programme last year, aimed to reduce costs and improve efficiency.

It is also consolidating its various businesses within India.

Analysts and experts believe the company needs to do more in marketing and increase its business abroad to tide over the problems in India.

Like the rest of the capital goods sector, it is getting a thumbs-down from investors.

Its stock is down 15 per cent since January, as compared to a 14 per cent drop in the BSE capital goods index in the period.

Siemens' business in india covers four divisions -- energy, health care, industry (switchgears, motors and drives) and infrastructure & cities (electrical installation technologies and transport solutions).

The health care and infrastructure & cities division reported modest growth in revenue in the past six months. Revenue from energy and industry sectors dropped.

The worst performer was energy, with a 44 per cent drop.

The company also experienced pressure on margins.

According to analysts, the results were impacted due to pricing pressure, delayed offtake by customers, increase in project costs due to delays and volatility in commodity and foreign exchange rates.

Ahead While Siemens
in India has a broad mandate of taking up projects in the domestic market and Sri Lanka, experts believe the company should now expand its play abroad.
"Companies can only look at micro issues like cost improvement, as the macro matters like policies are not in their hands," says a consultant.
"Multinational power equipment companies can benefit from improving their domestic market development work by studying the utilities' investment plans better, tailoring their solutions, and improving their bidding response.
"The product range and scalable capacity of multinational power equipment companies in India is much wider than in other developing countries, and should leverage this to bid for projects in Africa, West Asia and other regions by working around their organisational issues.
"Indian power equipment companies do that and have an advantage in these territories," said Kameswara Rao, leader (energy, utilities and mining) of PricewaterhouseCoopers.
Adding: "Companies in transmission and distribution are affected by the slowdown but not as much as companies in generation.
"The reason is T&D (transmission and distribution) works are modular in nature and a number of projects are in place for system improvement, grid integration and the renewable energy space."
Over the past year, Siemens has been pushing up sales of its low cost and high technology 'SMART' products.
The share of these in total orders rose from five per cent in 2010 to 15 per cent in 2012.
Also, it is aggressively carrying out a cost rationalisation exercise as part of its five-point programme.
At the global level, too, Siemens is facing headwinds.
Siemens AG, the German parent of the Indian arm, has targetted Euro 6 billion in savings by 2014 and recently cut its earning estimates.
The management's thrust, thus, has been to better the performance of its rivals, improve earnings and to maintain a lead in innovation.