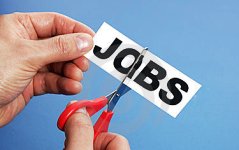 Siemens Ltd, the Indian arm of German multi-national engineering giant Siemens AG, has laid off over 200 employees across various units in the country amid uncertain business environment and a sharp drop in profit.

Siemens is looking to sack another 400 employees, said an executive familar with the cost rationalisation drive.

Most people laid off are in the junior management and officer category from both technical and non-technical departments in factories and offices in Kalwa, Kolkata and Vadodara.

Several of them are over 50 years and only with a few years of services left.

However, no union members have been sacked.

The lay-offs have mostly been in the switch-gear and transformer divisions, where the business has slowed down.

Siemens' downsizing move is not unique to India. Globally, the company has undertaken a massive exercise to slash expenses by $7.8 billion (Rs 46,470 crore today) by 2014.

According to a recent Bloomberg report, Siemens group has identified 8,000 job cuts globally. It has about 370,000 employees globally.

Key sectors

Siemens operates in four key sectors—energy, health care, industries and infrastructure.

It employs over 11,200 people in India and competes with both Indian and foreign companies such as Crompton Greaves,
ABB, General Electric and Alstom.
A slump in the capital goods sector has hit Siemens' profit, and last year, the company shut down its wind turbine plant in Vadodara.
In the last six months (the company follows the October-September financial calender), the order inflow rose merely two per cent over the corresponding period of last year.
Sales were lower 17 per cent and net profit was down 74 per cent for the first two quarters.
A company spokesperson added: "As part of the global operations of Siemens, in India, too, we regularly reassess and consequently realign capacities.
Siemens has been present in India for over 140 years, and it is fully committed to India, which remains an important growth market for us."
The company gave no other explanation for the retrenchment, but sources and analysts believe this is the result of consolidation of various business units of the Siemens group and the company's drive to rationalise costs and improve profit.
"In tough times, we have to take tough decisions.
"I am not paid to be the most popular guy.
I am paid to be the most successful guy to run the company.
Run a sustainable profitable company.
"The focus for the next 12 months is to cut cost and avoid loss making investments," Siemens India's managing director Armin Bruck said in a recent interview.
The affected employees, however, blame the company management for the crisis.