Sebi on Wednesday restrained three stock brokers, including Angel Broking, from taking up new assignments for a period of two weeks for being allegedly involved in fraudulent and unfair trade practises in the shares of Sun Infoways.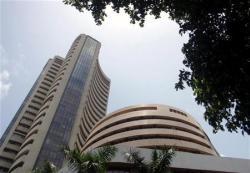 The market regulator has prohibited Angel Broking, Allwin Securities and Bharti Thakkar India Securities from taking up any new assignment for two weeks. It also suspended erstwhile N C Jain (presently known as NCJ Shares and Stockbrokers Ltd) for a period of one week.

The order would come into force after 21 days.

A probe conducted by Sebi (Securities and Exchange Board of India) in the scrip of Sun Infoways during February-May, 2001 found that there was consistent fall in company's share price accompanied by low delivery.

During the investigation period, Sun Infoways had fallen from Rs 342 on February 5, 2001 to a low of Rs 60.75 on April 30, 2001 before finally closing at Rs 73.75 on May 2, 2001.

According
to the order, circular or reversal trades were executed by certain brokers forming part of few groups in the company's share. Such trades created artificial volume to the tune of 543,000 shares in 37 days out of 50 trading days and had also generated 26-97 per cent of the daily volumes.
These trades had resulted in a significant fluctuation in the company's share price.
"The noticee (Angel Broking, Allwin Securities, Bharti Thakkar India Securities and NCJ Shares and Stockbrokers) was part of the group which gave a misleading appearance of active trading in the scrip while trading in its own account," Sebi said in four separate similar worded orders.
"Thus, the execution of the circular trading in a synchronised manner repeatedly for several days by the noticee and the group reveals that they were having certain nexus with each other and were acting in tandem as a group," it added.
stock brokers failed to perform their duties as per Sebi's regulations, Sebi said.