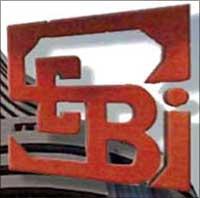 The Securities and Exchange Board of India could play a role in the Ranbaxy-Daiichi saga.

It could probe the company on the basis of possible violations of the takeover code or under laws governing fraudulent trade practices, if it is found Daiichi's claims are true and information was withheld on investigations into Ranbaxy by American authorities, say lawyers.

Brothers Malvinder Singh and Shivinder Singh, former promoters of Ranbaxy, have denied Daiichi's allegations.

On Wednesday, Daiichi had alleged concealment and misrepresentation of information regarding investigations into the company by the US Department of Justice and the US Food and Drug Administration.

Somasekhar Sundaresan, partner, J Sagar Associates, said Sebi had jurisdiction in such matters.

"Sebi's Prohibition of Fraudulent and Unfair trade Practices Regulations provide concealment of material facts to induce dealing in securities is a fraudulent/unfair trade practice relating to the securities markets," he said.

Sebi officials didn't respond to a query from Business Standard.

P R Ramesh, senior consultant, Economic Laws Practice, said under Sebi's takeover code, any non-disclosure might be viewed in the light of the provisions of the
listing agreement and the obligations of the target company.
"The listing agreement requires prompt disclosure of material information to the public," he said.
Therefore, if the company had information that would affect its share price (as was the case with this investigation), it was obliged to share it with the public. Such disclosures have to be made by a company launching an open offer. In this case, the open offer followed Daiichi acquiring 34.8 per cent stake in Ranbaxy in 2008, buying out the Singh brothers' stake for Rs 10,000 crore (Rs 100 billion).
Currently, Daiichi holds 63.5 per cent stake in the company, according to the shareholding pattern for the quarter ended March.
Last week, Ranbaxy said it had agreed to pay a penalty of $500 million to the US FDA for violations of norms at its Indian plants, as well as fraudulent statements to the regulator on the issue.
Subsequently, Daiichi Sankyo, in a press release, said it believed it was not provided all the facts of the investigation.
The statement said, "Certain former shareholders of Ranbaxy concealed and misrepresented critical information concerning the US DOJ (Department of Justice) and FDA investigations."
"Daiichi Sankyo is currently pursuing its available legal remedies and cannot comment further on the subject at this time," it added.