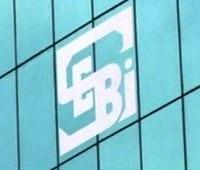 The Securities and Exchange Board of India has imposed a penalty of Rs 11 crore (Rs 110 million) on Reliance Petroinvestments, a subsidiary of the Mukesh Ambani-led Reliance Industries Ltd, in an insider trading case.

The capital market regulator has accused Reliance Petroinvestments of buying shares of Indian Petrochemicals Corp Ltd in early 2007 just before it declared an interim dividend and announced the merger of IPCL with RIL.

The order was based on Reliance Petroinvestments' trades in IPCL between February 27, 2007 and March 2, 2007.

During this period, the RIL arm bought about 2.13 million shares of IPCL at an average price of Rs 259.42 per share for Rs 55.5 crore (Rs 555 million) prior to the two announcements, the order issued on Thursday said.

Reliance Petro investments received roughly 426,000 shares of RIL against 2.13 million shares of IPCL acquired prior to the dissemination of the price-sensitive information, it said.

"It's observed from the investigation report that Reliance Petroinvestments received a dividend of approx Rs 1.3 crore (Rs 13 million) and made a notional profit of approx Rs 2.55 crore or Rs 25.5 million (difference between acquisition cost of IPCL shares and market price of RIL shares on dealing dates based on average price)," Sebi's
Adjudicating Officer, D Ravi Kumar, said in the order.
The order noted Reliance Petroinvestments had filed a consent application on November 8, 2011. The consent application was rejected and the same was communicated to the company through a letter dated November 1, 2012.
Reliance Petroinvestments was listed as a "promoter having control over the company" and Reliance Industries as a "person(s) acting in concert", according to disclosures made by IPCL, said the Sebi order. Reliance Petroinvestments holds more than one-third of the total voting power of IPCL and RIL holds the entire share capital of Reliance Petro investments through two of its wholly owned subsidiaries.
Separately, the capital market regulator, on April 10, passed an order clearing Manoj Modi (a close aide of RIL chief Ambani) and his wife Smita Modi of an insider trading case.
In another case related to insider trading, RIL has moved the Securities Appellate Tribunal against Sebi's rejection of its application to settle another probe through payment of a monetary penalty, under the regulator's consent mechanism.
The case is next set to be heard in June.
Sebi is looking into RIL's alleged unlawful gains made by trading in the shares of Reliance Petroleum during the merger of the two entities.
Sebi had begun probe into the matter in 2008 and issued RIL a showcause notice in 2010.