The Supreme Court has dismissed an appeal filed the customs department against Adani Power Maharashtra Limited (APML), Adani Power Rajasthan Limited (APRL) and others in a case pertaining to alleged over-valuation of imported goods.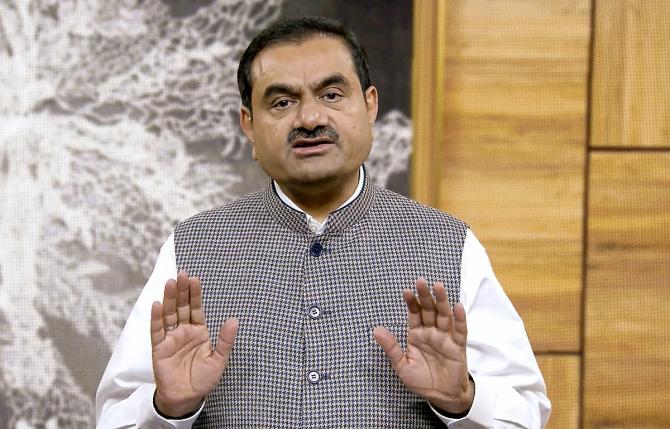 "We have heard Balbir Singh, Additional Solicitor General appearing for the appellant(s), and Mukul Rohatgi, senior counsel appearing for the respondents, at length.
"We are of the considered opinion that the matters are concluded by the findings of fact recorded by the authorities below and the impugned order(s) does not require any interference at our behest.
"The appeals accordingly stand dismissed," a bench comprising Justices Krishna Murari and Sanjay Karol ordered.
The order was passed by the bench on Monday after it heard the detailed arguments of the lawyers representing the customs department and the Adani firms.
According to a lawyer associated with the case, the court found that the project cost of APML and APRL was either similar or lower than the price of their competitors.
He said the price was lower than the benchmark per-megawatt cost fixed by the Central Electricity Regulatory Commission (CERC) and the EPC contract was awarded to the lowest bidder following a worldwide bidding process called International Competitive Bidding (ICB).
The top court upheld the findings of both the lower authorities -- the adjudicating authority as well as the appellate tribunal -- and confirmed that there was no overvaluation in the import of capital goods.
The Adani firms had imported goods required to set up thermal power projects in Maharashtra and Rajasthan.
Likewise, a consortium led by PMC Projects (India) Private Limited, which was awarded the contract following the ICB, had imported goods to set up transmission lines and a sub-station package for Maharashtra Eastern Grid Power Transmission Company Limited (MEGPTCL).
The Directorate of Revenue Intelligence (DRI), in May 2014, issued show-cause notices to the firms and others alleging over-valuation in the import of capital goods.
The adjudicating authority of the DRI, which had earlier issued the show-cause notices, held in 2017 that all the imports were genuine and concluded that the value declared was correct and did not require to be re-determined.
Subsequently, the notices were dropped.
In 2022, the appellate tribunal dismissed the customs department's plea and confirmed that there was no overvaluation when the equipment were imported by the Adani firms.