SBI approaches Karnataka HC to arrest Mallya, impound passport, disclose full assets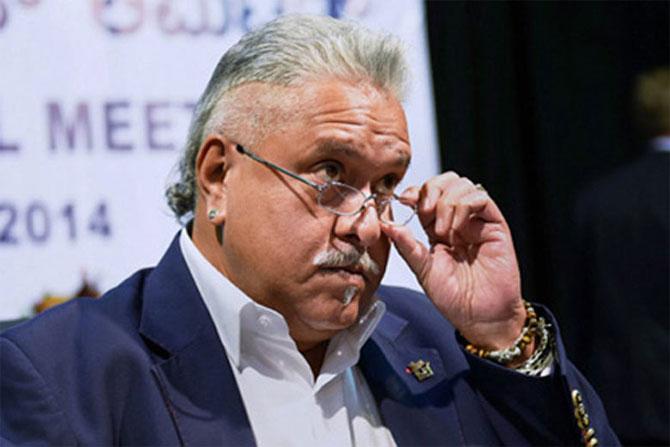 The Karnataka high court on Friday took up a petition by State Bank of India to arrest UB Group chairman Vijay Mallya, impound his passport and also direct him to disclose his personal and family's assets, in India and globally.
At the same time, it said, there is no impediment for the Debt Recovery Tribunal (DRT) to hear a similar plea by the public sector bank, which is seeking legal remedy over unpaid loans by Mallya taken to run the now-defunct Kingfisher Airlines.
The DRT reserved orders for March 7, its judgment on the first petition by SBI, which leads a consortium of banks, to direct Mallya and Diageo Plc to deposit the $75 mn (around Rs 500 crore) committed by the British liquor firm for a non-compete deal signed with Mallya. It would take up the other pleas for arrest and impounding of Mallya's passport on a later date.
SBI counsel said the bank had petitioned the Karnataka high court seeking to impound Mallya's passport and arrest him besides seeking disclosure of all his personal and family's properties - tangible and intangible. This includes the properties held by his son. The high court has issued notice to Mallya, United Spirits Ltd, Diageo Plc and UB Holdings Ltd.
The plea in the DRT, which maintains that SBI should have the first right to the funds from United Spirits as Mallya had stepped down from the company's board, seeks Diageo to deposit the funds in the tribunal.
In his arguments at the DRT, the SBI counsel George Joseph said Mallya's position had turned from bad to worse after he exited the liquor business and had to sign the non-compete agreement with Diageo.
"He is selling his goodwill and he is going to retire in the United Kingdom," he said, arguing with the DRT to attach the money from Diageo. "Otherwise, we will be much poorer."
Mallya has objected to the SBI's plea stating that the DRT was not the forum to seek a defaulter's arrest.
SBI, which leads a consortium of banks that lent Mallya, declared him as a willful defaulter in October 2015. Besides SBI, United Bank of India, which he has got a stay from the Calcutta high court, and Punjab National Bank has also declared him willful defaulter.
Mallya and Kingfisher, now defunct since it suspended operations in October 2012, owes SBI and the consortium of 17 banks over Rs 7,800 crore (Rs 78 billion) of loans raised to run the airline. Kingfisher Airlines was started as a trophy airline by Mallya for his son's 18th birthday.
The airline redefined luxury air travel in India but soon crash landed due to high cost structures, increased competition and mismanagement.
Mallya, a Rajya Sabha MP, on Thursday also faced a setback from the Delhi high court, when it refused to accept his plea against SBI's decision to declare him defaulter.The court asked Mallya and United Breweries (Holdings) Ltd, the company he owns majority stake to approach an appropriate forum.
Mallya arrived at a deal with Diageo and USL, nearly 18 months after USL has reported that financial irregularities and fund diversion when Mallya ran the company has cost USL over Rs 7,200 crore (Rs 72 billion). The USL board has recommended to Diageo to evict Mallya from the company, after it lost confidence in him due to the fraud.
Photograph: PTI