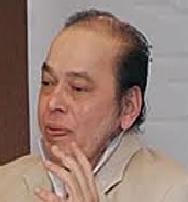 Eknath Thakur, Chairman of the country's largest co-operative sector lender, Saraswat Bank, on Thursday died after a prolonged fight with cancer.

Thakur, who also represented Shiv Sena in the Rajya Sabha, was 72.

After quitting the job as an officer with State Bank of India to protest the emergency in 1976, Thakur started the National School of Banking to train graduates, which has been instrumental in getting placements for 80,000 such youngsters.

He took over as Chairman of Saraswat Bank in 2001 and continued being at the helm till his demise.

The 13-year-period has seen the bank's total business grow nearly nine times to Rs 36,000 crore (Rs 360 billion) and expansion in presence outside Maharashtra to states like Delhi, Gujarat, Karnataka, Goa and Madhya Pradesh.

With most of its peers from the cooperative sector in bad shape due to multitude of reasons including poor governance, Saraswat Bank continued doing good business and also acquired seven ailing banks to expand its reach.

The bank is now contemplating changing its character and becoming a private sector bank.

Born in coastal Sindhudurg district's Mhapan village
in Vengurla tehsil, Thakur lost his parents at a very young age and was supported by an elder sister to complete secondary education in Kudal, which was followed with completing a bachelors' degree in English with honours from Pune.
He joined SBI as a probationary officer in 1966 and during his ten years with the bank, was fairly active in the Unions and is also credited with playing a pivotal part in the 1969 strike of officers.
However, in 1970, he was diagnosed with cancer and had been successfully fighting the disease till his demise, the bank said.
Meanwhile, Maharashtra Governor K Sankaranarayanan expressed condolences on the demise of Thakur.
In a condolence message, the Governor said, "Eknath Thakur was a respected personality from Maharashtra who laid his imprint on the socio-economic life of Maharashtra in more ways than one."
"As member of Parliament, he often raised issues of concern for the common man in the Rajya Sabha and on other public forums. He had a sincere urge to serve the society.
Through the National School of Banking, he prepared several youths for a career in the field of banking.
"He always encouraged youths to become entrepreneurs. In his demise, Maharashtra has lost a successful banker and a great human being," the Governor said.