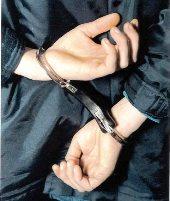 The Reserve Bank of India has said chit fund companies which defraud people show the financial system's failure to bring unbanked population into the formal system.

"The fact that people have to rely on such entities (chit funds) for their saving needs indicates a failure on the part of the formal financial system to reach out to such groups and earn their trust and confidence through a transparent and responsive customer service regime" said K C Chakrabarty, deputy governor, RBI, at an event in Pune on Tuesday.


He was referring to the recent Saradha scam in West Bengal, where a large number have lost several thousand crore rupees.

"The financial sector architecture we aspire for should be one that is most conducive to meeting the objectives of financial inclusion and financial literacy, besides meeting the goals of customer service," he said.

The Saradha Group had been raising deposits from the public with a promise to double the money invested within a short period.

Even as its chairman, Sudipta Sen, was caught, panic among depositors and agents continues.

Some have committed suicide and angry masses have ransacked several offices of Saradha across the state.

"The need of the hour is to ensure that our unbanked population gains access to formal sources of finance, their reliance on informal channels and on the shadow banking system subsides and, in the process, consumer exploitation is curbed," Chakrabarty said.

On Tuesday, the government had also said there was a need to regulate chit fund companies.

Arvind Mayaram, secretary, department of economic affairs, said government was discussing the matter.