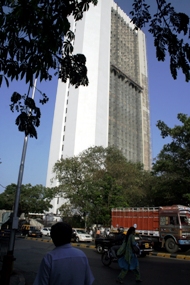 Exuding confidence of clocking over 6 per cent growth this fiscal, Economic Affairs Secretary Arvind Mayaram said on Monday inflation will cool further helping the Reserve Bank to continue with an easy policy regime.

"We would be happy if the RBI continues the trend of softening the rates.

"To what extent, we'd leave it to the wisdom of the RBI. We do believe that there's a case for continuing with the easing," Mayaram told reporters on the sidelines of a Ficci event in Mumbai.

The call for rate cut comes ahead of the annual monetary policy announcement scheduled for Friday, wherein it is widely expected that the apex bank will cut lending rates by 0.25 per cent as inflationary pressures have eased much more than its projected levels.

"We believe in the current year, we will grow at over 6 per cent, in the next year 7-7.5 per cent and year after that we are quite confident that the economy will go back to its potential growth rate of 8 per cent," said Mayaram.

However, the World Bank on Tuesday scaled down its gross domestic product forecast to 6.1 per cent for this fiscal, from a high of seven per cent it had projected a few months back.

He said headline inflation, which had come in at a three year low of 5.96 per cent in March, will ease further from here on because of an expected 'bumper' rabi (winter crop) harvest wherein food grain output will increase to over 250 million tonnes.

The Met Office estimate of a normal monsoon for the year will also help ease inflation, the top finance ministry official said.

It can be noted that the headline inflation number has been a major worry which resulted in RBI hiking and then holding on to its elevated interest rate stance, before showing signs of easing in the latter part of the past fiscal to support sagging growth, which is estimated to come at the decade's low of 5 per cent.

According to analysts and watchers, Governor Subbarao may go in for a 0.25 per cent cut in the key lending rates on Friday, helped by the weakening oil and gold prices and the more than expected reduction in fiscal deficit.

Mayaram also expressed concern at the high current account deficit of over 5 per cent and stressed on the need to correct trade imbalances.

In the third quarter it hit a historic high of 6.7 per cent.

He said there needs to be greater integration of the financial markets in the emerging 'south-south' economies for mutual benefit.

Citing how the developed financial centres like London, and those in the US and Japan play an important role in determining capital inflows, Mayaram said the developing world has not been able to create such financial centres.

The country needs an investment of $1 trillion to help upgrade the infrastructure during the 12th Plan period and the private sector will have to raise half of this or $500 billion as the government alone cannot mop up so much funds, he said.

Mayaram said the proposed inflation-indexed bonds, a safe instrument for those looking for protection against inflation, will be launched next month and that the RBI is working on it.

Such bonds will help channel middle class savings into financial instruments and also reduce the dependence on gold, which is considered a hedge against inflation, he said.
Image: RBI headquarters | Photograph: Uttam Ghosh/Rediff.com