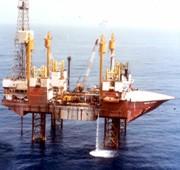 Europe's second biggest oil firm BP plc head Bob Dudley and his partner Reliance Industries Chairman Mukesh Ambani today sought clarity on pricing of natural gas as they felt an interim arrangement being considered by the government was inadequate.

Dudley, on a stop-over visit on way to Shanghai, along with Ambani drove to Planning Commission Deputy Chairman Montek Singh Ahluwalia's residence for a breakfast meeting this morning and had sought a meeting with Law Minister Ashwani Kumar.

The duo are believed to have sought clarity on pricing of natural gas from April next year when the current sub-market price of $4.2 per million British thermal unit expires.

"They are very concerned, they are very keen that government that a view (soon). "That
process is underway. I wasn't able to tell him what we are going to decide," Ahluwalia told reporters.
BP-RIL want the government to spell out a clear roadmap for migrating to market determined gas pricing in the next 3-5 years so as to provide clarity to producers to make investment decisions.
"I did say that there is an EGoM (Empowered Group of Ministers) and it will be considering Rangarajan Committee (recommendation)," Ahluwalia added.
Ahluwalia and Kumar are members of the ministerial panel on gas pricing and allocation (EGoM) headed by Defence Minister A K Antony.
Dudley, on his second visit in as many months, and Ambani feel the Rangarajan Committee recommendation of doubling domestic natural gas price to $8-8.5 per mmBtu will be inadequate for bringing high risk deepsea discoveries to production.