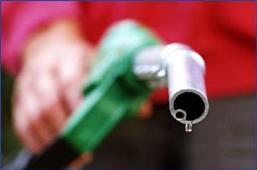 BP Chief Executive Bob Dudley and Reliance Industries Chairman Mukesh Ambani on Tuesday met Oil Minister M Veerappa Moily and may have discussed the dispute with CAG over audit of spendings in flagging KG-D6 gas block.

Dudley and Ambani, assisted by BP India head Sashi Mukundan and RIL Executive Director P M S Prasad, primarily discussed RIL-BP's oil and gas investments at the meeting that lasted nearly one-and-half hour.

Moily, who apparently came from Bengaluru last night only to attend the breakfast meeting and returned back before noon, said the meeting was called to discuss investment in exploration sector.

"They briefed (me) about their investment plans. I encouraged them to invest more to help in India's energy security," he told PTI.

Moily, who was joined by Oil Secretary Vivek Rae at the meeting, assured expeditious decision making.

He, however, refused to say if RIL-BP raised the issue of CAG's second round of audit of KG-D6 spendings.

"You should focus on positive news rather than running after controversies," he remarked when asked if differences between RIL and CAG over the scope of second round of audit were discussed at the meeting.

While RIL spokesperson could not be reached for comments, a BP spokesperson said he could not immediately comment on the deliberations at the meeting.

However, sources with direct knowledge of the development said RIL-BP
may have sought to strongly counter what they consider twisting of facts by certain quarters on the issue.
They said there were disagreements on the scope of audit that cropped up on the very first day the Comptroller and Auditor General of India began the second round of audit last month, as RIL felt the auditor was not confirming if the accounts scrutiny would be as per the provisions enshrined in the Production Sharing Contact.
RIL points to Oil Ministry's written assurance that CAG would follow the audit process set out in Section 1.9 of the Accounting Procedure of the PSC and that it would not be a performance audit of the contractor.
But CAG at the January 9 audit kick-off meeting did to give any such assurance.
Sources said the CAG in the first round of audit for 2006-07 and 2007-08 has already audited about Rs 40,000 crore (Rs 400 billion) of investment and in the second round (for 2008-09 to 2011-12) only a small sum remains to be scrutinised and not Rs 25,000 crore (Rs 250 billion) as being claimed. KG-D6 gas pricing from April next year may also have figured during the meeting at Moily's residence this morning.
With BP not comfortable with the Rangarajan Committee recommendation of changing prices every month based on international hub rates, Dudley may have sought clarity on the government stand on free market pricing of the commodity.