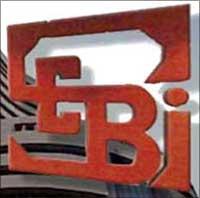 Market regulator Sebi is planning to come up with a revised set of 'takeover code' regulations in the near future for which it has already started the process.

"When we implemented (the new) takeover code regulations over one-and-a-half years ago, we had told the outside world that this would be reviewed after a year.

"Since that one year is over, we have again started re-looking at the implementation of the revised takeover code regulations.

"Hopefully, in a couple of months or in the near future, we will be making further progress," Sebi Chairman U K Sinha said while addressing a 'Financial Planning Congress' organised by the Financial Planning Standards Board in Mumbai.

He said the regulator had already
started receiving feedback for the same, which would be given due consideration.
Sinha, however, didn't specify the changes that are likely to be introduced in the revised regulations.
The regulator had come up with regulations dealing with mergers and acquisitions, popularly known as 'takeover code', in October 2011 and indicated that the rules would be revised after a year to suit the dynamics of the domestic environment.
Sinha also said the regulator is working on rules governing the labelling of financial products which will be of immense help to investors.
"What should be the right product to be sold to different class of investors. . .that labelling is required.
"Because, if you are aiming at a massive expansion of the capital markets, product labelling is very important," he said.