The Reserve Bank of India (RBI) has recommended the government extend the tenure of one of its deputy governors, Anand Sinha, by a year. Sinha, appointed in 2011, will complete his two-year term in February 2013.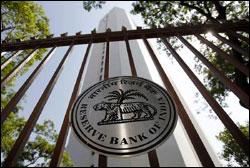 According to the rules, a deputy governor can be appointed for a period of five years or till the age of 62, whichever is earlier. Sinha will be 62 next February.
If the government accepts the central bank's request, it will set a precedent, central banking sources say, as no other deputy governor has served the RBI beyond the age of 62.
At a time when the RBI is preparing to issue new banking licences, the move assumes significance. The department that will issue the final guidelines and play a crucial role in deciding who gets a licence - the department of banking operations and development (DBoD) - comes under Sinha's purview.
Following a Budget announcement in 2010 by former finance minister Pranab Mukherjee, the RBI decided to issue fresh banking licences. The draft guidelines have been formulated by the central bank. The RBI has told the government that amendment of the Banking Regulation Act, to vest more powers with the central bank, is a precondition to issue new licences.
As a deputy governor, Sinha, also looks after the departments of information technology, expenditure and budgetary control, inspection, legal and premises. Sinha who has done a master's in physics from the Indian Institute of Technology, Delhi, joined RBI in 1976. The RBI has four deputy governors - two selected from within, one from a commercial bank and another from academia.
In 2010, the government had rejected the RBI's request to extend then deputy governor Usha Thorat's tenure as she crossed 60. According to the norms, to be eligible for the deputy governor's post, a candidate must be below 60 years.