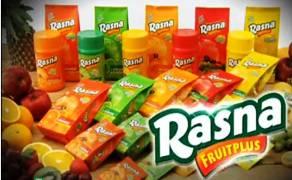 It had been giving tough competition to Kraft Foods'Tang in the powdered drink segment with its Rs 1 and Rs 2 sachets.

And now, Rasna is set to play a similar pricing game with Pepsico's Tropicana in the fruit juice category.

Having launched its first ready-to-drink fruit beverage under the brand name 'Ju-C' recently, the soft drink concentrate maker has now set its eyes on the fast growing ready-to-drink beverages market Rasna has priced the product at Rs 65 for one litre PET bottle as against the industry's current pricing of Rs 75-90 for one-litre Tetrapack.

Take, for instance, the average price increase of its current products.

Rasna's average price increase annually has been a meagre four per cent.

In comparison, Piruz Khambatta, chairman and managing director of Rasna, claims, Kraft Food's Tang's average price increase has been around 22 per cent annually.

Rasna enjoys an over 80 per cent market share in the soft drink concentrate and powdered drink market in the country.

"At Rasna, we believe we will have to cater to everybody.

Rasna has to cater to the bottom of the pyramid with Rs 1, Rs 2 and Rs 5 sachets as well as large party pack products.

"We have products from bottom to the top. We are the only soft drink maker who can reach everywhere," Khambatta says.

So, how exactly does the company manage to hold on to its attractive pricing?

To keep the prices down, Rasna has also done some backward integration where even the fruits are picked up directly by Rasna officials from the farm to reduce procurement costs.

The non-alcoholic ready-to-drink beverage segment has been growing at a compound annual growth rate of 13 per cent since 2009, and is one of the segments that have defied the slowing economic growth, according to the Indian Beverage Association, which expects the country's beverage industry to continue to grow in double digits in 2013.

It indeed is a lucrative space to be in.

According to brand experts, Rasna has till date confined itself to indoor home space consumption, where consumers would have to make a Rasna drink to have it, but with the new Ju-C, the company has entered the outdoor space as well.

"Powder has a limitation.

"It takes time in making and is suited for indoor consumption.

"Launch of a fruit beverage now shields Rasna from the seasonality of sales.

"The focus will now have to be on managing competition.

"Plus, Rasna's core is juice and since affordability is a big plus in India, the fruit beverage should work well.

"Rasna is good at distribution but will still have to work on its supply chain to be present everywhere," says Pinakiranjan Mishra, partner and head - retail and consumer products at Ernst & Young India.

On its part, Rasna is taking cue from it and is working on a hub-and-spoke model of supplying its products to villages through depots in a nearby town, something that has brought success for the Gujarat Co-operative Milk Marketing Federation-owned Amul
brand for its milk and milk products.
While the overall RTD market including carbonated drinks is around Rs 15,000 crore (Rs 150 billion), the fruit beverages market is estimated to be around Rs 5,000 crore (Rs 50 billion), Khambatta informs.
"Our research shows that there is a gradual shift from carbonated drinks to nectar or fruit juice."
Rasna's strategy in beverages would be to target the 'middle category'or as its CMD puts it, "We are not competing with brands like Frooti and Maaza, nor even the more premiumly placed brands. We want to grow in the middle segment."
While a 360-degree campaign is indeed planned around the new launch, over the years, Khambatta says, he doesn't wish to focus on TVCs solely.
After having given the country one of its longest running product slogans, 'I Love you Rasna', Khambatta feels television commercials are losing TRPs.
However, Rasna has only recently launched a fresh TVC for its Fruit Fun product with a new mascot -- Gillu, the squirrel.
The new campaign aims to draw on the 'origin' concept (like Nagpuri Orange, American Pineapple, and Alphonso Mango) to sell the Fruit Fun range.
Experts feel that Rasna might choose to spend more on Ju-C ads now rather than its earlier range of products. But will the strategy hurt the quintessential soft drink concentrate brand?
"Rasna has immense brand equity, and a few lesser TVCs would not hurt much," feels Ruchita Maheshwari, an analyst with Nirmal Bang.
In fact, according to experts, it should look to exploit as many categories as possible in drinks.
"The fruit beverage launch is indeed the right move. Rasna shouldn't see itself just as a Tang equivalent.
"The kind of opportunity for Rasna is beyond the categies it is in.
"Rasna has a latent power of being in other categories and should look to exploit it. In fact, Rasna should look to become the beverage solution of India," says Santosh Desai, independent advertising & branding analyst and author.
Khambatta is quick to admit that he would take a conservative approach towards positioning the Rasna beverages segment.
"It will take time to build the brand, nothing happens overnight. And we will take a conservative approach," he says.
"A purely old brand will not work until you keep with the times.
"Rasna is in a unique position in terms of a brand because in India people like something which is old as well as modern.
"Rasna is modern with Indian ethos. We have a unique attachment with the people which foreign brands don't have," he adds.
And perhaps, the strategy has worked for the company.
"For the last five months, we are working on 100 per cent capacity, but still we are unable to meet demand," says an elated Khambatta, citing the company's turnover excluding exports at Rs 400 crore (Rs 4 billion).
Rasna has seven plants including one each in Uttaranchal, Kalol (Gujarat) and Daman and four plants in Ahmedabad.
Apart from this, it has contract manufacturing for Squash in Kerala and Coimbatore.