Ramdev has defended the medicine saying it has nothing to do with the birth of a son or daughter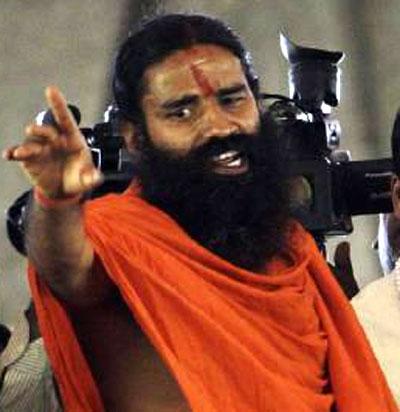 Yoga guru Baba Ramdev may run into trouble in Uttarakhand after an inquiry by the state Director General (DG) Health and law department gave a negative report against him on his controversial putrajeevak beej medicine which allegedly promises a male child.
Principal Secretary Health Om Prakash confirmed the development and said the report against Ramdev has been sent to Chief Minister Harish Rawat. "I can only say that the inquiry report on Putrajeevak medicine was against Ramdev. We have sent the report to the chief minister," Prakash said. He refused to give more details.
Both the DG Health and Law department had "closely scrutinised" the putrajeevak beej medicine issue which had stirred a controversy last year after Janata Dal (United) MP K C Tyagi in the Rajya Sabha had sought an action against Ramdev for allegedly promising male child.
Immediately after the controversy, the Centre had directed the Uttarakhand government to hold inquiry into the issue. Initially, the government had set up a three member committee headed by Drug Controller Ayush P D Chamoli to submit a report.
The Chamoli committee however had given a clean chit to Ramdev claiming his medicine name was in accordance to the ayurvedic books and ancient literature.
Interestingly, Ramdev had also defended the medicine saying it has nothing to do with the birth of a son or a daughter.
"The botanical name of the medicine is putrajeeva roxburghi. It is called putrajeevak in Hindi, Marathi, Gujarati and other languages," Ramdev had stated while defending his medicine.
But, after the Chamoli committee report, the state government asked the DG Health and state law department to give report on the issue which in turn gave a negative report, said Prakash.