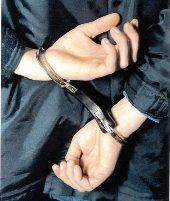 The younger brother of jailed hedge fund manager Raj Rajaratnam has been charged by US prosecutors with conspiring in an insider trading scheme to cheat on Wall Street and earn nearly $1.2 million illegally.

Rajarengan 'Rengan' Rajaratnam, 42, of Manhattan, was charged by the Federal Bureau of Investigation and the US Securities and Exchange Commission with conspiracy to commit securities fraud and six counts of securities fraud.

A former portfolio manager at the hedge fund management firm Galleon Group, Rengan Rajaratnam, was charged in an indictment returned Wednesday and unsealed a day later but has not yet been arrested on these charges.

He is the younger brother of Raj Rajaratnam who in October 2011, was sentenced to 11 years in prison and fined a total criminal and civil penalty of over $150 million after being convicted in a massive insider trading case, the largest in the US history.

"As alleged, Rengan Rajaratnam and his brother shared more than DNA, they also shared a penchant for insider trading.

"Along with his brother Raj, Rengan Rajaratnam was allegedly at the heart of an insider trading scheme that swept up an unprecedented number of people in its web of corruption, and with his indictment, we are one step closer to closing that chapter," US Attorney Preet Bharara said.

The indictment alleges that Rajaratnam conspired with his brother, Galleon founder Raj Rajaratnam, to trade on the basis of material, non-public information concerning Clearwire Corp and Advanced Micro Devices Inc in 2008, earning nearly $1.2 million in profits in the aggregate.

In a separate complaint, SEC alleged that from 2006 to 2008, Rengan Rajaratnam repeatedly received inside information from his brother and reaped more than $3 million in illicit gains for himself and hedge funds that he managed at Galleon and Sedna Capital Management, a hedge fund advisory firm that he co-founded.

In addition to illegally trading on inside tips, Rengan Rajaratnam was an active participant in his brother's scheme to cultivate highly placed sources and extract confidential information for an unfair advantage over other traders, SEC alleged.

Last year, former Goldman Director Rajat Gupta, the poster boy of Indians at the Wall Street, was also found guilty of illegally tipping off his friend Raj Rajaratnam of confidential market information.

"Our complaint against Rengan Rajaratnam tells a sad tale of a man who followed his brother down an illegal path of greed to its inevitable conclusion," said George S Canellos, Acting Director of the SEC's Division of Enforcement.

Sanjay Wadhwa, Senior Associate Director of the SEC's New York Regional Office, alleged that, "Rengan Rajaratnam profited handsomely from his brother's insider trading activities, and he may have believed he wouldn't have to pay a price for his involvement.

"But now he is learning the true cost of his participation in the most expansive insider trading scheme ever perpetrated".

Under the criminal complaint filed by the FBI, Rajaratnam has been charged with one count of conspiracy to commit securities fraud and six counts of securities fraud.

The conspiracy charge carries a maximum potential penalty of five years in prison and a fine of $250,000 or twice the gross gain or loss from the offense.

The securities fraud charges each carry a maximum potential penalty of 20 years in prison and a maximum fine of $5 million.

Raj Rajaratnam was found guilty of conspiracy and securities fraud charges in 2011 and is currently serving an 11-year prison sentence.

Two others Rajiv Goel and Anil Kumar, both pleaded guilty pursuant to cooperation agreements and were sentenced to two years of probation in 2012.

According to the indictment, inside information concerning Clearwire originated from Rajiv Goel, an employee of Intel Corp.

In March 2008, Goel provided inside information to his friend Raj Rajaratnam concerning a significant transaction in which Intel would invest approximately $1 billion in Clearwire in exchange for a 10
per cent equity position.
Raj Rajaratnam, in turn, shared the inside information with his brother, Rengan Rajaratnam.
Rengan Rajaratnam and Raj Rajaratnam used this inside information to buy Clearwire stock on March 24 and 25, 2008.
After the US stock markets closed on March 25, 2008, a major news organisation published an article describing, in part, the proposed Clearwire transaction.
Shortly afterward, Rajaratnam called his brother to alert him to the news report.
Rajaratnam said, "So, I don't know how much you got in today," referring to Raj Rajaratnam's purchases of Clearwire stock that day, "but I think (Clearwire's share price) is gonna rip (rise sharply) tomorrow".
In fact, Clearwire's share price did rise sharply the following day in response to the news article, after which Rengan Rajaratnam and Raj Rajaratnam made nearly $1.2 million in profits from the inside information concerning Clearwire, the indictment said.
The inside information concerning AMD originated from Anil Kumar, who was, at the time, a partner of McKinsey & Co, the global management consulting firm.
In 2008, AMD hired McKinsey to advise it in relation to a strategic transaction in which AMD would spin off its manufacturing business into a new entity, and the investment authority of Abu Dhabi would invest in the new entity and in AMD itself, the indictment said.
On August 15, 2008, Kumar advised Raj Rajaratnam that AMD and the Abu Dhabi investment authority had "shaken hands and said that they're going ahead with the deal".
Raj Rajaratnam told his brother that he had bought AMD shares based on Kumar's inside information about AMD, and that he was "buying two fifty", meaning, 250,000 shares of AMD, "for you, OK?" Rengan Rajaratnam replied, "Alright, thanks a lot man, I appreciate it".
On August 15, 2008, Raj Rajaratnam bought 3 million shares of AMD for a Galleon hedge fund that he managed, and 250,000 shares of AMD for a Galleon hedge fund that Rengan Rajaratnam managed.
Later that day, Rengan Rajaratnam and Raj Rajaratnam spoke again about the AMD inside information and also about the affirmative efforts that Rajaratnam was making to cultivate another McKinsey partner (McKinsey Partner A) as a source of inside information, the FBI alleged.
Specifically, Rengan Rajaratnam advised Raj Rajaratnam that he had just finished a meeting with McKinsey Partner A in which McKinsey Partner A 'spilled his beans' and 'volunteered the information about the investments' in AMD.
Rajaratnam said that when he had asked McKinsey Partner A what other stocks McKinsey Partner A liked, McKinsey Partner A said, "'You know, the problem is all my best ideas . . .are inside information".
According to the SEC's complaint filed in federal court in Manhattan, Rengan Rajaratnam repeatedly received valuable insider tips from his brother that he used for illegal trading in the securities of Polycom, Hilton Hotels, Clearwire Corporation, Akamai Technologies, and AMD.
For example, in July 2007, he made substantial profits trading Hilton stock in his personal account based on a timely insider trading tip from Raj Rajaratnam that Hilton was about to be taken private.
Rengan Rajaratnam quickly loaded up on Hilton stock, and the price of Hilton shares jumped more than 25 per cent after the news became public.
Rengan Rajaratnam cashed in his recently acquired position for an illicit profit of more than $675,000, SEC alleged.
According to the SEC's complaint, after Raj Rajaratnam tipped him about an upcoming transaction involving Clearwire Corporation in March 2008, Rengan Rajaratnam complained to his brother that certain non-public information they had used to begin accumulating a position in Clearwire stock was about to be reported by the media before they could establish a larger position.
Rengan Rajaratnam nevertheless profited by more than $100,000 in his personal brokerage account and more than $230,000 for Galleon hedge funds based on trades in Clearwire securities.