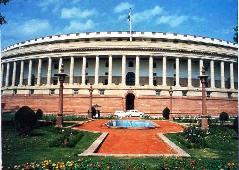 The government will highlight the big-ticket reform measures and policy initiatives to woo overseas Indian investors at the next Pravasi Bhartiya Divas to be held in Kochi from January 7.

Attracting investment, highlighting resilience of the economy and explaining steps taken to reverse the growth slump will be the major focus of the three-day event.

Over 2,000 overseas Indians, including top businessmen, entrepreneurs and economists, from 60
countries are expected to participate in the Divas.
"The main focus of the 11th Pravasi Bhartiya Divas will be to highlight resilience of Indian economy and to woo the investors to diverse sectors of the economy," Overseas Affairs Minister Vayalar Ravi told a press conference in New Delhi.
Mauritius President Rajkeswur Purryag would be the chief guest of the event, he said.
Prime Minister Manmohan Singh will address the high- profile event on January 8 while President Pranab Mukherjee will deliver the valedictory address the next day.