US-based Boeing, a leading maker of airplanes, has named Pratyush Kumar as president of Boeing India and will take charge tomorrow.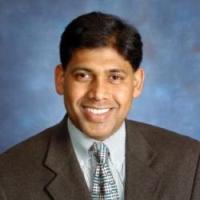 Kumar will succeed Dinesh Keskar, who returned to Boeing Commercial Airplanes earlier this year, the company said in a statement on Thursday.

Kumar, an IIT graduate, was Delhi-based president and CEO of GE Transportation for South Asia. Before joining GE in 2003, Kumar founded a biotech start-up in Boston. He began his career as a McKinsey and Company management consultant in its Atlanta and Delhi offices.

"As the company's senior in-country
leader, Kumar known as 'Prat' is responsible for leading the development and implementation of the Boeing India strategy," the statement said.
He will coordinate business activities, align priorities, expand the Boeing presence and develop, maintain and enhance local relationships and in-country partnerships with India's business and government stakeholders, it added.
President of Boeing International Shep Hill said, "Prat will focus on growing our business and build on Dinesh Keskar's outstanding accomplishments as president of Boeing India."
Image:
Pratyush Kumar