Japan's Hitachi on Thursday said it will invest about Rs 4,700 crore (Rs 47 billion) in India for expansion, including setting up of five new manufacturing plants, by March 2016.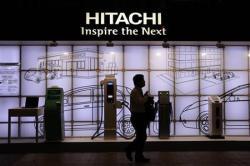 The company that has presence in a wide range of segments, including power and industrial systems, industrial components and equipment, air conditioning and television, had a turnover of 100 billion yen (about Rs 6,700 crore) in India in 2011-12.

Signifying the importance of the Indian market, the firm that is looking to nearly treble its revenues from the country to Rs 20,000 crore (Rs 200 billion) by 2015-16, held its board meeting here, the first outside Japan.

"Today Hitachi had its first board meeting outside
Japan and we held it in India. We also fixed India strategy till 2015-16. We target to treble our revenue from here to 300 billion yen (about Rs 20,000 crore)," Hitachi president Hiroaki Nakanishi told reporters.
Commenting on the investments for India he said: "To meet our target, we will invest 70 billion yen (about Rs 4,700 crore) by 2015-16."
When asked how many new plants will be set up, Hitachi India MD Ichiro Iino said: "Currently we have 12 plants in operation, including those of joint ventures in India. We will have five new facilities coming up by March 2016 across all our business verticals."
The five new plants will include two for auto components in Chennai and Neemrana in Rajasthan and also plants by joint venture, he said, without sharing further details.