Telecom operators have cited shutting down of mobile towers and lack of spectrum, as the major reasons for call drops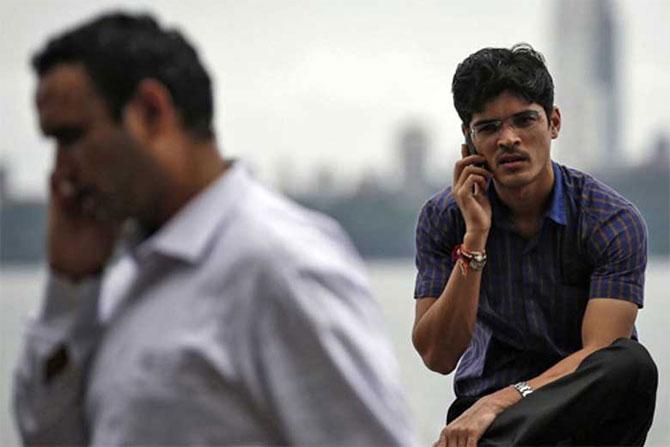 Coming down heavily on mobile operators for frequent call drops, Telecom Minister Ravi Shankar Prasad on Tuesday asked them to optimise their networks and said they cannot escape their 'responsibility and accountability'.
"Whatever the government is required to do, it has done and will do more. But what is required of the telecom operators, must be done by them," Prasad told reporters in New Delhi.
With call drops becoming a cause of concern for the entire country, mobile operators need to rise to the occasion and they cannot escape their "responsibility and accountability", he said.
The minister said he wants to tell the operators that while the work done by them in the spread of mobile telephony in the country has been appreciated, they have to find solutions including the public sector bodies as to why the whole problem has become rather serious in the last 3-4 months.
"The answer has to be discovered by them. The remedial measures have to be taken by them and response has to come from them," he said.
The problem of call drops has worsened in the recent months. In a meeting on Monday, Prime Minister Narendra Modi also voiced serious concern over call drops and directed officials to resolve the problem urgently.
Asked about prime minister's intervention on the matter, Prasad said if there is a problem, it certainly goes to the PM. "The prime minister conveys his concern and we execute his concerns in a proactive manner."
Earlier in the day at an event in Greater Noida, Prasad had asked mobile operators to optimise the networks and reinforce their systems even as he promised full support on policy front including on installation of towers.
Telecom operators have cited shutting down of mobile towers and radiation fears, and lack of spectrum, as the major reasons for call drops.
They have said that about 7,000-10,000 sites have been locked or shut down across major cities and have sought a uniform national policy for installation of mobile towers.
Prasad said the Department of Telecom (DoT) has been very proactive in addressing telcos' issues as it is allowing installation of mobile towers on government buildings and writing to chief ministers to permit use of state buildings.
The spectrum sharing guidelines have been approved and trading will be also come shortly.
"It is important to understand that the government is proactive as far as facilitation is concerned...I have repeatedly said myself that there are no ill-effects (of radiation) from towers, WHO has said so," he added.
The minister said telecom operators need to invest in their infrastructure, optimise their networks, reinforce their frequency and install more towers to check call drops.
The minister also appealed to all the municipal bodies and the state governments also to be a little sensitive in ensuring that BTS tower is integral to good service.
Meanwhile, Telecom Regulatory Authority of India (TRAI) chairman R S Sharma said that a consultation paper on call drops will be issued in a fortnight wherein all stakeholders can give their comments.
Regarding a disincentive mechanism for call drops, Sharma said the regulator is looking at it and TRAI is also examining various tariff plans of the telecom operators.
Government had asked TRAI to suggest disincentives for call drops and also examine the tariff plans of operators to ascertain whether they were incentivising call drops.
The industry has refuted the charge of deliberately promoting call drops.
A recent TRAI report found that most of the telecom operators in Delhi and Mumbai were not meeting the prescribed standards regarding call drops.