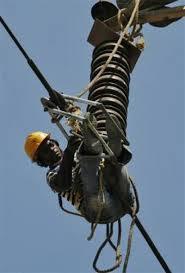 Efforts to streamline dissemination of information from government offices seem to have reached a different level altogether.

Now, the office of Piyush Goyal, minister for coal, power and renewable energy, has put its corridors under surveillance, following an "unpleasant encounter with a media person".

On Monday, a journalist sat through a closed-door meeting between Goyal and state power ministers, in the guise of an event manager.

After the incident, CCTV cameras have been installed on the second and the fourth floors of Shram Shakti Bhawan here, which houses the department of power.

While officials refused to specify the number of cameras, it is learnt rooms of every senior official will have monitors to display movement across the corridors.

Sources said visitors, especially journalists, their movement in the building and the time they spent at the offices of senior officials, including the secretary, joint and additional secretaries and director-level officials, were being closely tracked.

These officials are also turning down media persons' requests for meetings, saying they were not "empowered to speak to media".

In
the normal course of things, officials of the rank of joint secretary or those ranked higher are allowed to brief the media.
"The minister has emphasised he will do the talking, warning officials against speaking more than necessary with the media," said a senior official.
As Shram Shakti Bhawan houses the office of the minister, too, reporters in and around the building could now be questioned. Already, Press Information Bureau-accredited reporters, too, are being questioned about their presence in the building.
Goyal, who had barred the entry of corporate lobbyists on the day he assumed charge of the office, had also directed officials to focus on policy, rather than publicity.
The other ministries under Goyal -- those of coal in Shastri Bhawan and new & renewable energy at the CGO complex here -- are yet to get such orders.
The petroleum & natural gas ministry, housed on the second floor of Shastri Bhawan, already has CCTV cameras around the offices of its staff, following an important policy paper being leaked.
Dharmendra Pradhan, in charge of the ministry, ensured cameras were installed across important offices, corridors and printing machines and photocopiers.