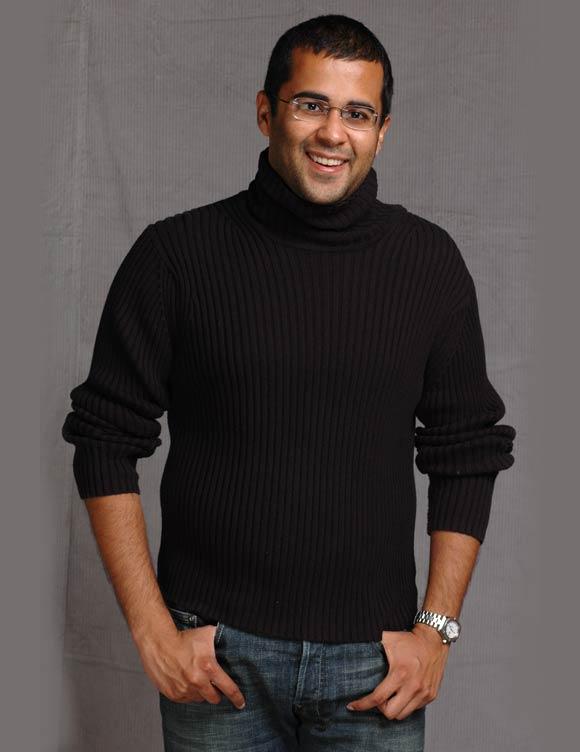 Adopting villages for electrification and introducing corporate-style induction programmes in ministries were some of the ideas thrown up when Power and Coal Minister Piyush Goyal got celebrity author Chetan Bhagat to speak to his staff.
In a unique move, Goyal invited Bhagat to lecture 'employees with permanent job with no motivation' with the objective of improving productivity and bringing out new ideas to streamline government processes.
After the one-hour talk by the author of bestselling novels '2 States' and 'Five Point Someone – What not to do at IIT!' came the ideas, including one calling for the almost 1,000 employees in the ministries of power, coal and renewable energy to adopt two villages each in all 545 Lok Sabha constituencies to ensure 100 per cent electrification.
During the closed-door session, employees came out with suggestions ranging from ways to streamline processes and filing systems to starting corporate-style induction programmes for newcomers to become familiar with the role and functions of each department.
Sources at the session said employees narrated instances of how, in the absence of a structured induction programme, they were at sea when they joined a new department and were entrusted with responsibilities from day one.
Goyal invited the author to deliver a pep talk to officials of the ministries, seeking to improve their performance. Bhagat, 40, sought to inspire his audience by narrating several anecdotes and sharing personal experiences.
He elucidated on one of his articles about Indian women, where he "advised" them to relax and get a grip on their lives after a survey by a market research firm showed that 87 per cent of them felt stressed out most of the time.
Bhagat offered a few suggestions on breathing and relaxing to reduce their stress levels. He also described Indian women as the most beautiful in the world.
Bhagat met his wife, Anusha, at the Indian Institute of Management in Ahmedabad, while pursuing an MBA degree. Attired in a business suit, Bhagat told the 200-strong gathering that even he had to struggle to get his first book published.
The message to his audience was that they should work for inner happiness because monetary consideration may not encourage them. Bhagat has written six novels, including 'One Night @ the CallCenter'. His first, 'Five Point Someone', was published in May 2004.