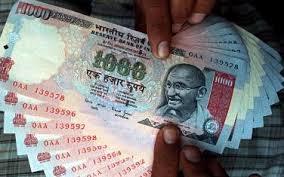 Lawmakers on Thursday quizzed officials of Reserve Bank of India, Securities and Exchange Board of India and the government about the steps being taken to avoid recurrence of fraudulent money-pooling activities like Saradha scam.
The Parliamentary Standing Committee on Finance's meeting comes against the backdrop of CBI probing the Saradha scam in which thousands of crores or rupees of gullible investors were allegedly swindled.
Headed by senior Congress leader and former Union Minister Veerappa Moily, the panel deliberated on efficacy of regulation of collective investment schemes and chit funds, among others.
The committee, whose members include former Prime Minister Manmohan Singh, held discussions for more than two hours.
It will meet again on September 25, said sources.
Officials from Finance and Corporate Affairs ministries, as well as from Reserve Bank of India and Securities and Exchange Board of India made presentations before the members.
Sources said the members asked officials about the reasons for mushrooming fraudulent investment schemes and why they go unchecked.
The Saradha scam, wherein lakhs of investors in West Bengal and neighbouring states were allegedly defrauded, came to the light early last year.
The Serious Fraud Investigation Office has submitted its final investigation report to the government, which may soon start prosecution proceedings for numerous serious violations found during investigations.
SFIO probe was ordered by the Corporate Affairs Ministry in April 2013.
Sources further said that some of the members reportedly raised the issue of single regulator for the entire financial sector to ensure better co-ordination.
The members pointed out that despite so many regulators ponzi schemes were still happening in different parts of the country.
Earlier, the Standing Committee had issued notices to Finance Ministry, Corporate Affairs Ministry, RBI and Sebi to provide details on chit funds and ponzi schemes.
It will also review performance of the regulatory bodies like Sebi, Serious Fraud Investigation Office, Competition Commission of India and Insurance Regulatory Development Authority.
Recently Sebi has been empowered to act against entities running illegal schemes that are worth Rs 100 crore (Rs 1 billion) or more.
Besides, various regulators as well as state governments have been taking steps to check the ponzi menace.