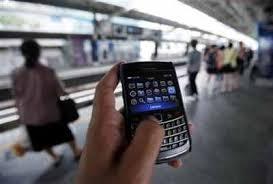 I hope I am proved wrong. However, in all likelihood, the next big Ponzi scheme to be unearthed in a few years from now will be a mobile-based application or app.

As smartphones penetrate through the country, apps are getting more and more localised, democratised.

When the common Ram-Rita become comfortable with a new tool, it becomes ripe for misuse.

My hunch is that enterprising shadow banking entrepreneurs must have already commissioned college dropouts and Bill Gates wannabes to writes codes for that killer app that would woo people at large into parting with their cash.

It has always been so.

From Charles Ponzi's time, the legendary American who gave these schemes their name, gifted communicators have been able to tap at the ubiquitous human weakness of greed by often selling them the dream of becoming rich, quick.

They typically sell some vague financial concepts as high return-earning and act as a hub, interacting with individual investors directly.

The pyramid variant uses the early investors to get more, the returns linked to how many new investors one is able to bring in.

The underlying concept has remained uncorrupt. Only the tools and instruments have changed over the years.

Land and housing have often been useful components to build a Ponzischeme in India, largely because of the unregulated nature of the sector and the fact that it has a free flow of unaccounted money.

Of late, people had begun experimenting with exotic platforms such as rearing of emus, buffaloes and even goats.

Ponzis have also used debentures, shares, certificates, magazine subscriptions,
advances, gold, cooperative society memberships and their variants.
They are also often the first ones to pick up new technology. And, are gonna take to apps like fish to water.
The smartest tricksters start early and exit early. By the time law and regulation catches up, too much is already at stake.
Worse, many participants in these schemes are fully aware that the scheme will wind up one day.
They are just hoping they would get an exit the day before.
Another key element of these ponzis in India has been their proximity to people in power.
In every big scheme that has been busted till date, there has always been some political connection, express or implied.
The important question is: Are regulators and enforcement agencies bestowed with enough resources to anticipate such potential problem areas and attack before it becomes too big?
Unfortunately, most of our agencies are engaged in yesterday's fights. One usual problem is that the law itself does not and cannot anticipate a technological advancement. It is usually a catch-up game.
So, how do you catch an amoebic entity that does not register itself, has no proper address or identifiable promoters and operates out of a location abroad, and bring it to book?
If you amend a law to say an app comes under the definition of a collective investment scheme or a chit fund, the operator can float a new entity, call it a different name and continue business.
In this age of apps, enforcement agencies need to think on their thumbs.
They probably need to recruit 18-20 year-old geeks, masters of the digital universe and who can navigate its back alleys, and let them find the answers.
To bell a digital cat, you need some digital mice.