Chinese mobile brands are deeply entrenched in the Indian market. A move to bar them may send a bold diplomatic message. But its cost for the local industry is anybody's guess.
In the event that Chinese brands face curbs, two handset makers - Samsung and Apple - squarely stand to gain.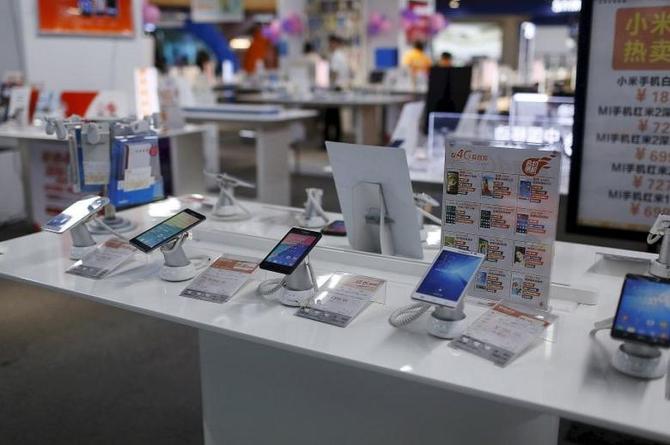 Diplomatic dialogue and China's retreat from some key strategic outposts along the border had cast an image that India's relations with its neighbour are correcting.
That was until September, when hundreds of Chinese troops occupied areas on the Indian side of Pangong Tso lake in a fresh show of aggression.
Avoiding armed conflict, India retaliated the way it did in the past--making Chinese businesses pay.
So, another set of Chinese apps was banned on September 2, this time 118, including the hugely popular game PUBG by Tencent.
India argued that the apps "collect and share data in a surreptitious manner and compromise personal data and information of users that can have a severe threat to the security of the state."
Beyond data privacy concerns, New Delhi knows that hurting Beijing's business interests in India, the world's largest growing Internet bastion, is the best tool at its disposal.
Sources in the government said that the border situation is developing, and policy makers are looking hard at other imports from China on which India can apply the same formula.
These are Chinese electronics, mainly smartphones.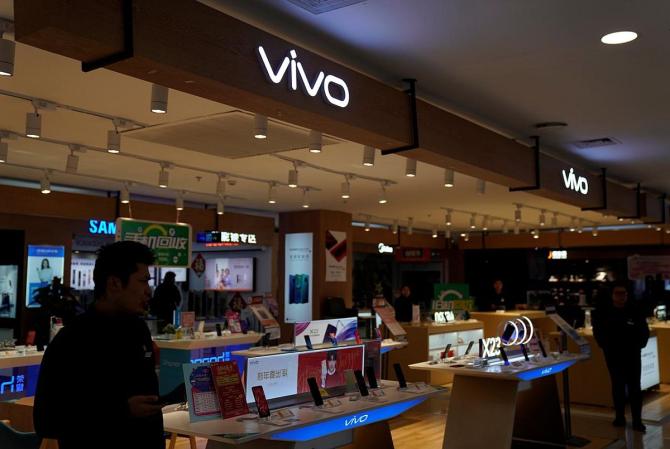 Currently, Chinese smartphone brands hold a domineering 81 per cent market share, according to Counterpoint Research.
Over the years, Xiaomi, OnePlus, Oppo, Vivo and Lenovo have hooked Indian consumers – mainly first-time Internet users with growing spending propensity – with cheap power-packed handsets.
The rise of Chinese brands also coincided with data rates plummeting, thanks to Reliance Jio, and the growth in Internet-enabled services.
Among the many affected were Indian makers Micromax and Karbonn, which now have less than one per cent market share.
With tensions rising, sources said, "Import curbs, if not an outright ban, on Chinese mobiles are not off the table."
An August 14 Reuters report said electronic components from China were facing customs delays at Indian ports, adding that the main affected party is Xiaomi.
Further, India has moved to implement a rule that directs local e-commerce platforms to display the "country of origin" of goods sold.
Amazon and Flipkart said they needed two months to comply with the directive.
"India will avoid armed conflict because it will be more detrimental to us than them, but business curbs is a key lever, and will be duly used in the same way as for Chinese investments in India," said a senior entrepreneur-investor, requesting anonymity.
In April, the government came out with a directive that all Chinese investments in Indian companies must be vetted and approved by its commerce ministry.
This left Zomato, Big Basket, Oyo, Ola and Patym, and their investors Softbank, Tencent, Steadview, Alibaba, to name a few, in a tizzy.
Alibaba, in its earnings conference call on August 25, acknowledged that it would "further evaluate" additional investment in Zomato following the FDI tweaks.
The Jack Ma-promoted company also holds 30 per cent in Paytm.
At a time of growing anti-China sentiment, which includes consumers shunning Chinese TVs and appliances, smartphone companies are wary of regulatory action.
Xiaomi, which holds a 20 per market share, is pushing hard to display its nationalistic credentials.
A few days after the border skirmish in June 29, Xiaomi's website sported a large logo at the bottom, branded 'Made in India'.
The logo, which leads to a webpage link, mentions that 99 per cent of smartphones and 85 per cent of TVs Xiaomi sells in India are made locally, and its factories employ more than 30,000 people.
Xiaomi did not immediately respond to a request for a comment. OnePlus refused to comment on this story.
Chinese brands are taking stock of the situation and quantifying perceived risks to their businesses.
Last month, Vivo, another Chinese brand, walked out of sponsorship deals with Big Boss and the Pro Kabaddi League, before the tenure of the contract expired.
This was followed by BCCL and Vivo jointly cancelling the IPL sponsorship deal, a Rs 2,199-crore five-year contract signed in 2017. No reasons were given.
"There are enough non-Chinese companies (handset makers) operating in India, and the demand will obviously shift to those brands.
"If something like this (the ban on Chinese smartphones) happens, the ecosystem will re-adjust and alternatives will be thought through and pushed by the government." said Sunil Raina, president and business head, Lava International.
Noida-headquartered Lava sells two million handsets, mainly feature phones, every year.
"The government may push for a faster component-manufacturing ecosystem in the country.
"Chipsets, memory and display components are some key components in the phones, which are imported.
"The point to note here is that most of these companies (component makers) are non-Chinese companies, say, Taiwanese or Korean, with manufacturing bases in China.
"If this scenario happens, they can shift manufacturing to India, where the demand is," said Raina.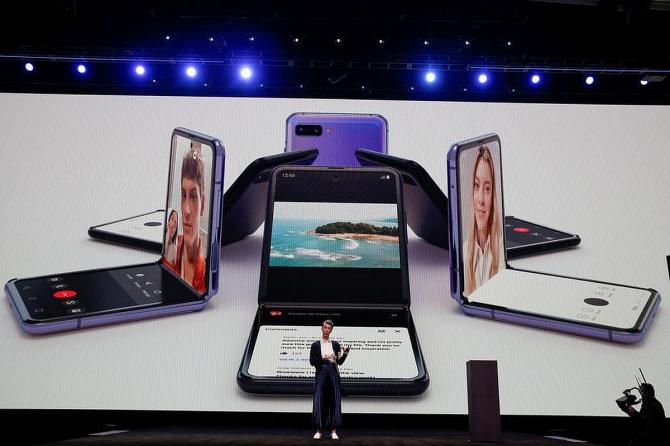 That is easier said than done.
Electronics - both components and finished goods - are the largest imported items from China among all, and it will be hard to fill up that supply gap instantly.
According to commerce ministry data, electronics imports from China in 2018-19 were Rs 1,84,789 crore or 21.8 per cent of all items (by value) imported from the country.
The next three items were nuclear machinery, organic chemicals and plastics.
The other bit is how deeply entrenched China is in the Indian smartphone market.
Of the total 158 million smartphones sold in 2019, some 70-80 per cent were Chinese.
In terms of value, Chinese brands stand at $18-20 billion annual sales in the smartphone market, which is estimated at $28-30 billion, according to Counterpoint Research.
Unlike the Chinese apps, where India made the case for data privacy risks, the same is hard to establish in smartphones, said Tarun Pathak, associate director, Counterpoint Research.
"(The move) looks unlikely, and you need some basis for the ban. In terms of apps, they said they were a privacy risk because they shared data, but all the device makers have data stored locally.
"So you need to have a strong case under the IT Act, you can't just ban based on country of origin," said Pathak.
"Making a case in handsets seems difficult. And it will hurt India more. We have to accept that our dependence on China for electronics is still high," said Pathak.
At least two more forces are playing up in the background--the e-commerce lobby led by Amazon and Flipkart, and Reliance Jio.
Smartphones are the largest selling category on e-commerce, comprising almost 50 per cent of total annual sales, according to various estimates.
For years, through exclusive sale partnerships between Xiaomi, OnePlus, Vivo, and Amazon and Flipkart, both Chinese players and e-commerce firms have pushed out millions of handsets.
It is only recently that offline sellers have put up a revolt against such tie-ups, calling them anti-competitive and price-manipulative.
Experts said pulling Chinese brands out of the system will hurt e-commerce sales, which have barely recouped from the slump during the early pandemic months.
Often missed, the other big actor is Reliance.
With the backing of Google, Reliance Jio had announced in July that it would build a new operating system for modern 5G smartphones.
Analysts, however, expect Jio to go beyond by making its own smartphones.
The move is likely because Qualcomm, the biggest handset chipmaker in the world, is a backer of Jio.
"Jio launched a set of feature phones and through that captured 100 million users for its telecom business," a Mumbai-based telecom analyst said, requesting anonymity.
"For Jio, the strategy is to acquire users through handset bundled with telecom plans.
"Maybe Jio will upgrade existing users to new low-cost smartphones."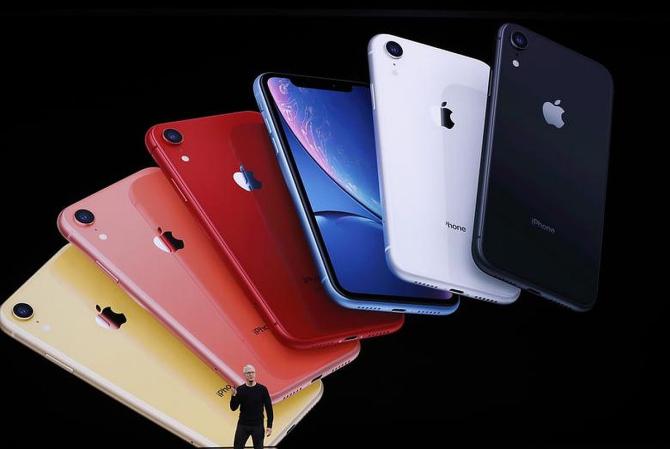 In the event that Chinese brands face curbs, two handset makers squarely stand to gain.
These are Samsung, a South Korean multinational, and Apple.
Over the past year, Samsung has widened its portfolio by launching phones in all price categories, ramping up competition against the Chinese.
In Q2 2020, Samsung's online sales market share was 25 per cent, higher than 11 per cent in the same period a year ago, according to Counterpoint.
Samsung is also in a comfortable position given its large assembly plant in Noida (which backs its local-manufacturing credentials) and the fact that it is a key 5G component supplier to Reliance.
Apple is also pushing the pedal hard in India through local manufacturing and online sales.
The company began selling gadgets online from September 23 for the first time in India.
Separately, its key manufacturing partners, Foxconn and Wistron, have committed to invest several million dollars to expand their capacities in India.
If Chinese phones are zapped out, the demand will naturally move to other brands.
But the question is whether the other players will be able to service the ramped up demand in a short time.
Indian brands Lava and Micromax have manufacturing units in Noida, NCR that produce a dozen million smartphones a year.
Samsung's unit, also in Noida, and touted as the biggest smartphone manufacturing plant in the world, can produce about 100 million handsets a year.
The BBK Group, which owns brands OnePlus, Vivo, Oppo, and Realme, manufactures from Oppo's plant in Greater Noida, which has an installed capacity of 50 million smartphones a year.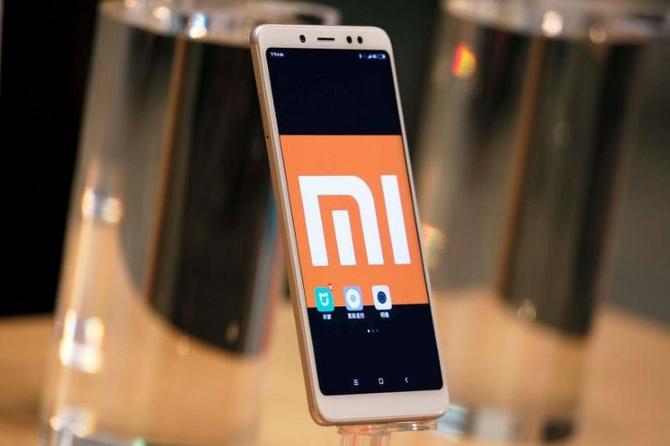 And finally, Xiaomi manufactures through its contract partner Foxconn, which has units in Tamil Nadu, Andhra Pradesh and Noida.
What is interesting with Foxconn is that it has units that produce circuit boards (capable of printed circuit board assembly and surface-mount technology) in India itself.
That gives it a competitive edge.
Currently, major components in phones - display units, mother circuit boards, and batteries - are imported.
Foxconn is also the biggest maker of iPhones in India, and makes iPhone XR and iPhone 11 for the local market.
With Foxconn looking to put $1 billion to expand capacity, as part of a move to shift "a fifth of its production capacity from China to other places", it will have the capacity to service other brands, even Indian ones, should they approach it, said experts.
The same goes for contract manufacturer Wistron, which said it was investing $165 million in local operations and opening a new facility in Bengaluru.
On October 6, India approved the proposals of 16 entities to expand manufacturing capacity.
These include Foxconn, Wistron, Pegatron, and Samsung.
The approvals will allow these companies to dip into the government's $6.65-billion incentive scheme to make the country an export and manufacturing hub.
How much each entity receives has not been made public.
Samsung, Foxconn and Wistron did not respond to a request for comment.
The present utilisation of their facilities is not immediately clear, but informed market participants say it could be anywhere between 40 per cent and 70 per cent owing to the Covid-19 pandemic.
Experts, however, are sceptical about whether a move of this nature will help the businesses, and India at large.
"Is it easy to dissuade the public by saying you've banned this and you've banned that, and that will bring manufacturing to India.
"But all of those things should have been a 20-year effort.
"It is only then that you can start to say that you have a viable option to China," said Arvind Singla, founder and chairman of Gurugram-based consultancy Tecknopak Advisors.
Singla highlighted that Chinese brands have created a strong sales supply chain in the hinterlands.
This has provided livelihoods to various tier-III agents, distributors, mom-and-pop mobiles stores.
Xiaomi alone claims it has 7,000 Mi-preferred partner stores (multi-brand mom and pop retailers), apart from 2,500 exclusive stores and about 100 high-end studios.