With Xseed, a for-profit start-up, teachers are reskilling themselves and offering a route out of rote to children in schools.
Image: Ashish Nagpal, founder of Xseed says his teaching modules are customised as per students requirement. Photograph: Courtesy, Ashish Nagpal/Twitter
Can any teacher teach well with the right script? Xseed Education, a for-profit company that has developed an innovative educational programme for schools, is powered by the belief she can.
Its approach is acquiring a steady following, especially among private schools in small towns similar to this one.
About 750,000 children are now being schooled in it, one-third of them added in the last year, and the company is poised to launch its first mass media campaign.
So this is a good time to visit the English-mediumR.E.DSchool, among Jhajjar's finest, to see if its scripts really work.
The start of the lesson is not impressive. The young geography teacher taking a seventh standard class on layers of the earth is not naturally articulate, and her English is shaky.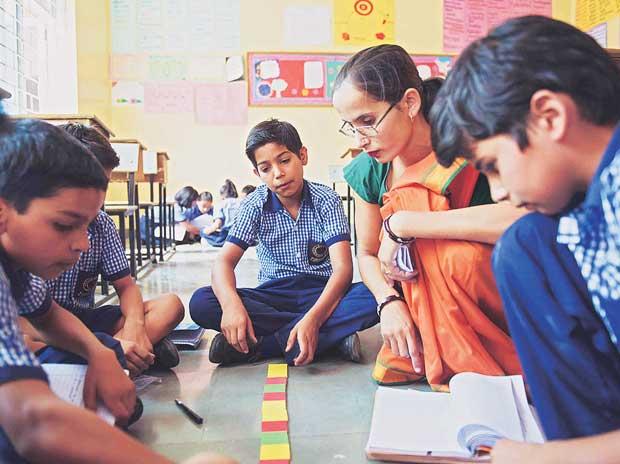 Image: Xceed has developed around 10,000 plans to make teaching more interesting. Photograph: Courtesy, Xseed
"Any student who don't have content book," she says, "raise your hand."
But, you are drawn in by the manic energy she puts into the class: writing down the lesson's aim at the start, using a colourful globe that comes apart to explain the earth's interior, asking questions that her students vie with each other to answer, dividing the class into teams working independently.
She draws temperature charts, introduces new concepts and words and sums up repeatedly.
She does not read aloud from books, nor do her students.
But, if you turn to the appropriate page on an Xseed teacher's manual, it's immediately clear her more impressive actions are from a script.
The company has developed 10,000 such lesson plans which founder Ashish Rajpal and vice-president Anustup Nayak (pictured below) like to call tool-kits or micro-recipes for teaching everything from fractions to density to a piece of poetry well.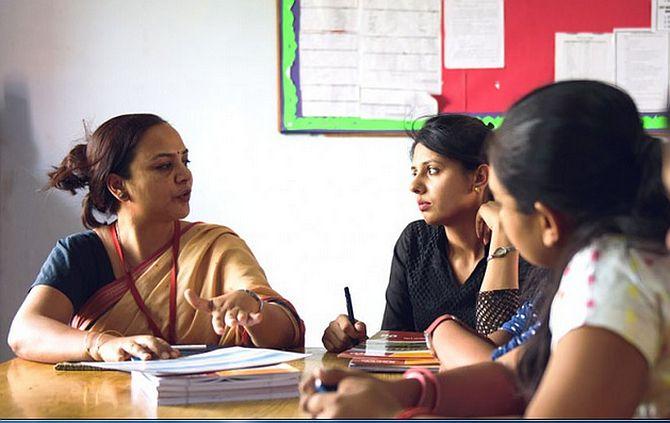 Images: Teachers discussing how to innovate curriculum in order to keep students engaged in activities. Photograph: Courtesy, Xseed
"Teaching is a lonely and difficult job for a teacher, especially one who goes into a classroom with poor training," says Nayak.
"So we thought," explains Rajpal, "what if we told her, here is a better way. Not in philosophy, not in grand platitudes but in specifics."
More than books
To be fair, their method is more than a script. The young geography teacher, for example, had received short, regular bursts of year-round teacher training by the company's itinerant "educational coaches".
The lively students in her classroom using Xseed's textbooks and workbooks were being periodically tested by the company and were taking home impressively analytical report cards to mostly rural homes.
With Xseed's recent acquisition of an edutech start-up, PleoLabs, such children may soon be using technology to solve problems at their own pace.
Rajpal and Nayak, who met in 2001 as Masters' students at Harvard, having left corporate jobs to study education, tried many things before settling in 2007 on a model they might have dismissed as prosaic in the early 2000s.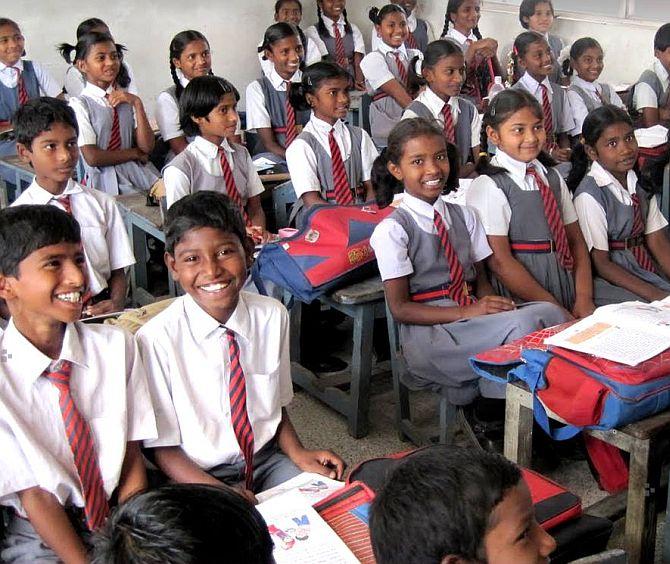 Image: Students learning new and innovative skill set during a workshop organised by Xseed. Photograph: Courtesy, Xseed/Facebook
Fired by the idea of their professors on making learning a process of discovery for children, they had gathered a highly-qualified team, launched 500-hour teacher-training programmes in Indian schools, helped set up new schools and even planned their own teacher training institutes.
These soaring plans, which they have documented in the MIT journal, Innovation, proved commercially unviable, unscalable or unrealistic for India. One teacher's comment helped show the way forward. "I liked the things you talked about in my training programme," she said. "But can you actually teach my class better than I do today?"
It seems they can. Indeed, Mohan Sunder, administrator of the SriGurukulamSchool in Hosur, Tamil Nadu, which educates children of company workers and farmers at Rs 16,000-24,000 annually, says Xseed makes teaching "viable" at his school.
"A teacher does very well with this system," Sunder explains on the phone, "even if she doesn't know how to teach."
Sunder and JS Ahlawat, who runs Jhajjar's R.E.D schools, both say they are flooded by alumni of teacher-training programmes who cannot perform in a classroom. Ahlawat buses in teachers from larger towns everyday, and offers residential facilities. Even so, retaining good teachers is not easy.
"We tried to improve teaching on our own, but lacked the methodological tools," says Ahlawat.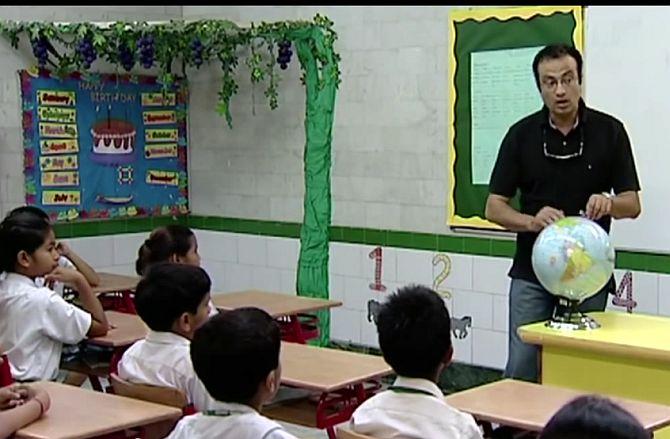 Image: Teachers at Xseed say, they are keen to improve literacy rates in semi-rural areas across states. Photograph: Courtesy, Xseed
What makes Xseed appealing for schools, says Nishi Jauhar, a former teacher and a senior Xseed manager, is, " We don't say change the teacher, the infrastructure, the class size, the timetable. We work with their constraints."
There is also a wider context: stiff competition among proliferating private schools, in which 30.8 per cent of children aged 6-14 in rural districts are now enrolled, according to the last Annual State of Education Report. In Haryana, where enrollment is 54.2 per cent, the snazziest buildings on semi-rural stretches are flamboyantly multicoloured schools.
But younger, better-travelled, more ambitious parents are savvy enough to see this as window-dressing, says Anirudh Sachdeva, director of the HolyChildPublic School in Rewari.
"Schools have to convince them content is good. The days when they were blindly loyal from KG to class 12 have gone."
Parents want more
Meet Manju Madhad, 30, from village Babra in Jhajjar, and you will know what he means.
This wife of an executive in a leather factory, in a bright pink nylon sari, its pallu covering her head, puts Jyoti Malik, a senior teacher at R.E.D.
School, and Xseed's Anju Dhillon through their paces, grilling them on why lessons and homework are now so hard for her "brilliant" Jigyasa, 8, a new student.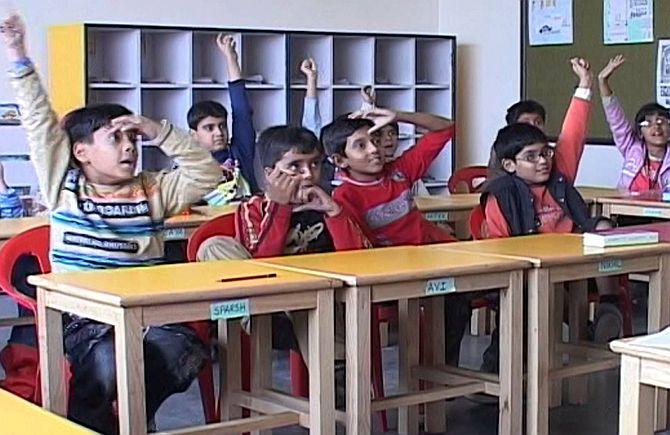 Images: More schools are now seeking professional help from Xseed to improve their curriculum. Photograph: Courtesy, Xseed
Mid-way through the discussion, she nods, placated, and says, "The children are using their heads now, earlier they got it on a plate."
Shweta Arora, director of The Education Alliance, who has worked with Xseed and The Boston Consulting Group, says it is actually easier to sell the programme to parents than teachers.
"It is conceptually strong and unique for the segment," she says, "but some schools struggle to implement it because teachers are just not comfortable with the material." Xseed admits, too, that schools do drop off every year for such reasons.
But parents are often hearteningly keen to embrace new ideas, says Arora, recalling a memorable meeting with a traditionally dressed, gender-segregated group of parents at a Dawoodi Bohra community school in Burhanpur, Madhya Pradesh, who turned out to be "among the keenest adoptees."
Says Behlah Badri, director of Attalim, a network of Dawoodi Bohra schools, and a strong votary of the programme: "In this day and age education can't just be about teaching and listening. You have to bring about a change in behaviour, create a sense of enquiry."
Schools pay a one-time licence fee for Xseed affiliation; parents pay the recurring costs of the programme by buying their books, which are costlier than the original textbooks, now discarded. The difference between the two sets works out to Rs 100 or so extra per month per child. "Today ours-is-a-middle of the pyramid story, "says Rajpal.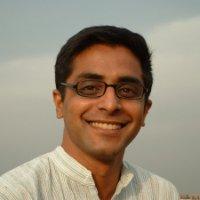 "If you divide India into those who have cars, scooters and nothing, we probably reach people with scooters the most. The emergent aspiring class is our core focus. In the next decade, we hope to reach the bottom of the pyramid."
Scaling up, stresses Nayak, is making it possible to reduce costs for those with less capacity to pay, and penetrate deeper. For example, Xseed's state board books are priced cheaper than their CBSE books.
Increasingly, the company recruits internationally for its content specialists, finding them better at breaking down concepts, especially for younger children.
Nicholas Edwards, the company's Gurgaon-based head of academic content, a former school-teacher and Harvard University alumnus from the United States, was startled, on first visiting Indian schools to see children copying from boards and teachers reading from textbooks, with few questions asked or answered.
"I didn't realise this methodology was still out there," he says. "The top five per cent of the class probably gets it, because they can make meaning out of information, but what about the rest?"
Results at a glance
While Xseed is yet to be assessed independently, it says its own pilot survey last year with 2,500 children in class 3 to 6 in semi urban settings showed students at the lowest third of Xseed classes were at par with those at the middle of the class in other schools.
Overall, Xseed children outperformed their peers in non-Xseed schools up to 20 per cent, on average, across grades, and even more so in items requiring higher order inference and reasoning. Anecdotally, schools wax eloquent about livelier children with better English. In Tamil Nadu, where Xseed is especially popular, a common comment is: "The children have good spoken".
Should such work not instead be directed at government schools with their especially dismal learning outcomes? It's not either/or, explains Anurag Behar, CEO of Azim Premji Foundation, which works closely with the state sector. "There is a very urgent need to help children in private schools as well, especially low fee private schools," he says.
"In my mind, and this is corroborated by research; private schools are as good or bad as public schools, when you take into account the socio-economic background."
Re-training teachers inside schools is the right strategy, he stresses, even though it is a hard thing to do. Says Behar, "In fact, apart from reorienting the entire B.Ed system, there is no other strategy."
The Xseed Way
•750,000 children are being taught using Xseed script
•60,000 teachers have been reskilled
•1,600 private schools across 26 states and 215 districts have enrolled with Xseed
•Content specialists work with CBSE, ICSE and state board curricula
•Xseed says it is growing at 60 per cent per year
•Headquartered in Singapore, it has development centres in Gurgaon and Bengaluru